ABB Reaches First Milestone for Genesis Energy Control System Upgrade in New Zealand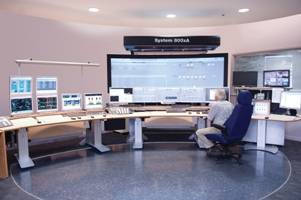 First unit online; total of five hydro power stations to upgrade to System 800xA

Aukland, New Zealand, June 1, 2009-- ABB has gone live with the first unit of System 800xA Extended Automation at Genesis Energy's Tokaanu hydro power station; following the $9.8 million order last year to design, construct and commission a control system upgrade at five of the utility's hydro power stations: Tokaanu, Rangipo, Tuai, Piripaua and Kaitawa.

For Genesis Energy, the project represents a significant ongoing investment in key renewable energy plant and will provide the ability to get even further gains in operational efficiency and reliability.

At the Tokaanu station, System 800xA helps Genesis Energy monitor and control each of the station's hydro generators, 13 in total, as well as the frequency and voltage control of the National Grid.

The upgrade of the first unit of four at the Tokaanu station also signals the first use of ABB's System 800xA Extended Operator Workplace in New Zealand. The features of the new system include ergonomic flexibility to adjust to Genesis Energy specifications and increased screen and projector adaptability.

Simon Wilson, ABB's Project Manager, says completing the first station is an important milestone. "Tokaanu is the largest as well as the central control point station of the five stations to be upgraded. We are now well on track with our process towards the go live of the remaining four units at Tokaanu as well as the units for the next four stations. We are looking forward to seeing the entire project implemented in a single operations and engineering environment".

Design is currently underway for the four other stations, and the entire project will take approximately another 18 months to complete.

ABB (www.abb.com) is a leader in power and automation technologies that enable utility and industry customers to improve performance while lowering environmental impact. The ABB Group of companies operates in around 100 countries and employs about 120,000 people.

Related