Pricing Decision Support Software is suited for cargo industry.
Press Release Summary: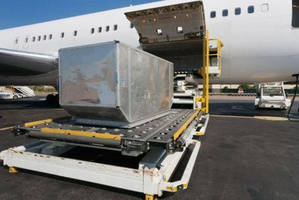 CargoPriceOpt 2012.0 helps airlines and other cargo customers overcome challenges of understanding competition, customer, and product by providing value scores that aid in determining prices for various markets. Solution considers multiple factors – competition, customer value, price elasticity, and costs – to recommend prices and also offers capability to update pricing as needed. Dashboard module displays customer and airline performances and helps with lane strategies.
---
Original Press Release:

RTS Announces the Release of CargoPriceOpt, a Pricing Decision Support Solution for the Cargo Industry



PLANO, Texas -- Revenue Technology Services (RTS), a Plano, Texas provider of profitability optimization tools for the transportation industry, announced today the successful launch of CargoPriceOpt. This is a comprehensive pricing decision support system for the cargo industry that considers multiple factors such as the competition, customer value, price elasticity, and costs to recommend prices. In addition, CargoPriceOpt has the capability to update pricing as needed.



CargoPriceOpt 2012.0 primarily helps airlines and other cargo customers overcome the challenges of understanding the competition, customer, and product by providing customer value scores that help in determining prices for various markets. The 2012 version was released in September, and included the following features:

• Calculation of customer value at a station level helping evaluating all the customers in a given origin -- destination based on load factors, density, revenue, allotment usage and flight/market share

• Influences of competitive information and market share while calculating the rates for each lane

• Dashboard module to display customer and airline performances and help with lane strategies

• Application of target prices based on costs and margins for high and low demand markets



This release was successfully implemented at Virgin Atlantic Cargo in October 2012 as a hosted solution. The benefits of CargoPriceOpt are multifold: airlines can identify and react to their best customers based on solid data and provide stellar service; pricing customers consistently in a given lane creates opportunities for increased revenue; the addition of what-if analysis capability along with charts and graphs gives the sales team improved tools to facilitate better customer communications.



Alexander Rowe, Manager, Pricing Development & Strategy for Virgin Atlantic Cargo, said, "Virgin Atlantic is excited to embrace the RTS CargoPriceOpt software. We believe it will provide a consistent and scalable capability within our pricing process to inform and support better decision making." He went on to say, "The RTS CargoPriceOpt software will help understand, recognize and encourage customer loyalty and we are delighted with the initial result of this collaborative effort between Virgin Atlantic Cargo and RTS and look forward to phase 2 completion and future evolution of the application."



"Revenue Technology Services is committed to the air cargo industry and to making positive changes to the air cargo automation world," said Raja Kasilingam, President of Cargo Solutions for RTS. "We are delighted to add this product to the industry-leading suite of products we offer the marketplace, all designed to help carriers better market and sell their products, operate more efficiently and serve their customers better."



About Virgin Atlantic

Virgin Atlantic is one of the largest carriers out of U.K. and serves several destinations in Europe, North America, Africa, Asia, Australia, and the Caribbean since 1984. The cargo division has been consistently voted as the best cargo carriers of the years. For more information, please visit: www.virgin-atlantic.com



For More Information on RTS cargo products, please contact:

Mukundh Parthasarathy

Vice President, Cargo Solutions

Revenue Technology Solutions

E-mail: Mukundh.parthasarathy@rtscorp.com

Telephone: +1 972.333.4062