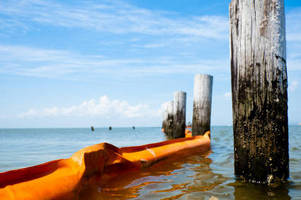 Press Release Summary: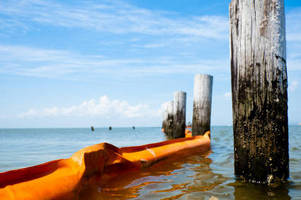 x
---
Original Press Release:

United Foam Fabricated Oil Booms to Assist in Gulf Cleanup Efforts



There is an urgent need for materials and products to combat the recent oil spill in the Gulf of Mexico. As each day passes, it is imperative to contain the further spread of oil and cleanup what has already leaked. United Foam has the manufacturing capabilities, locations, access to materials and engineering resources to create solutions to assist in the containment and cleanup efforts of this disaster.

Oil containment booms are vital tools that are currently being used to contain, and minimize the further spread of, oil. Foam is the main component of most oil booms, providing structure and flotation. United Foam can fabricate the foam components for oil containment booms, also known as foam rounds or foam booms. Our unique machinery allows us to create foam booms to lengths of over 10' and diameters in excess of 18'. United Foam has access to a wide variety of closed-cell polyethylene and polypropylene foams that can provide the buoyancy and support required.

As of June 23, an estimated 67 to 127 million gallons of oil have leaked into the Gulf.1 Anything and everything is being used to assist in the cleanup efforts. United Foam can fabricate parts that are oleophilic and hydrophobic. These custom parts are made from specialty reticulated polyurethane foams that will capture and retain the oil while leaving the water behind.

United Foam is one of the largest foam fabricators in North America. Two of our ten facilities (Decatur, AL and Kissimmee, FL) are located close to the Gulf and can provide local sales support and fast delivery. At these two locations we have fabrication equipment including die-cutters, water-jet cutters and routers that, depending on the part or component, can produce up to tens of thousands of parts per week. Contact Untied Foam to assist in your efforts at: 800-372-3172 or info@ufpt.com

About United Foam

United Foam, a UFP Technologies brand, creates high-performance packaging, part and product solutions from an array of foams, plastics and specialty fabrics. Using the industry's most advanced materials and conversion techniques, we engineer unique, cost-effective, solutions for a vast range of critical applications. We have ten fabrication facilities located throughout the US.

1.Kunzelman, Michael. "More Oil Gushing into Gulf After Problem with Cap."
Yahoo. 23 June 2010. Web.

More from Machinery & Machining Tools