Why You Must Understand Injection Mold Classifications for Evaluating Quotes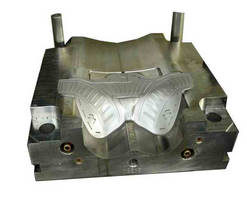 In the world of injection mold building, it is necessary to fully comprehend mold classification in order to properly evaluate quotes.

Different companies use different standards for reference as well as differing requirements for every different mold classification. Most injection mold engineers understand that there needs to be a more uniform communication means to accurately integrate the highest of quality into skilled injection mold building.

Examples of Classifications and their Evaluation Components

1) A useful example is found by comparing mold to mold by company. One company may be giving you a low production run quote, while another company may be giving you a quote from a high production run.

2) Getting the materials correctly identified is another major component. It is essential to obtain the exact requirements for every mold classification. This ensures you will not only get the proper mold base, but also the right cores and cavities, and all of them made from exactly the right materials.

3) Identifying the extra components needed for optimum function such as plates or inserts is also a critical consideration. When making a mold classification for function such as choosing to use plates and inserts that have cooling channels of corrosion resistant material, or even treating the material to prevent erosion for, say, the class 101 production mold.

When engaged in the art of injection mold design and production, it is always necessary to have the SPI classifications in order to get an accurate, useful quote.

Molds have differing classifications and different standards that need to be met for each of those classifications. The mold classifications for injection mold building for the Society of Plastics Industry (SPI) include class 101, 102 and class 103 molds.

The classifications for injection mold building are in place to assist in the elimination of confusion, to create uniformity between mold types and subsequently generate more customer satisfaction.

Those of us at Crescent Industries, Inc follow these SPI guidelines. We do this anytime we have to make a production quote for making injection molds. Utilizing our expertise to the fullest, we operate using the most highly advanced technologies and state-of-the-art equipment in order to produce molds that are 3.5" by 5" all the way up to 24" by 30" for all materials and configurations.

For your expert design and product, it is essential to utilize the uniform standards established by the SPI. When quality is on the line, we are always ready to rise to meet with and perform the actions that help to secure and leverage the talents, productivity and reputation of injection mold building companies.

For more information about Crescent Industries please visit our website www.crescentind.com or call 1-800-411-3844. To download mold classification descriptions, info.crescentind.com/download-mold-classification-descriptions?hsCtaTracking=f8126a1b-904c-45c8-ae7d-2040694de4c8%7C7e1efc6d-0dd6-4806-a949-0926c7e4cc3b.

More from Materials