Webster Engineering - Completes UL Testing on High Efficiency Burner (JBS2)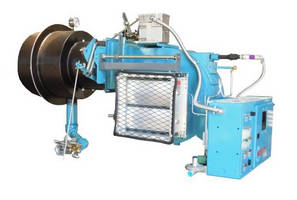 Winfield, Kansas – Webster Engineering has completed UL testing on their high efficiency JBS2 burner line.  The JBS2 is a high efficiency version of Webster's JB line which includes a high swirl combustion head for high turndown (up to 10:1), a high efficiency air louver box and linkageless controls (optional).  Available for firing natural gas, oil or duel fuel.  The series ranges from 40 to 170 HP (UL from 80 to 170HP).  Available in a low NOx version (JBSX2) for applications needing NOx levels down to 30ppm.  HP range is from 48 to 131.



For additional information on this press release, contact Ted Wrona at twrona@webster-engineering.com or call Webster Engineering at 620-221-7464 ext 4164.



More from Transportation Industry Products