Waldmann Slim LED- Flood Lighting Made to Measure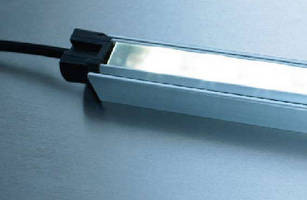 The Waldmann SLIM LED is the lighting solution for machines and equipment with space-constraints and limited installation space. The sleek profile of the luminaire is not one millimeter higher and wider than necessary. The luminous power, in contrast, is tremendous. SLIM LED luminaires are equipped with the latest LED technology. This allows large-scale and powerful illumination of machine workplaces.

In addition, the light emission direction can be individually adjusted.

SLIM LED luminaires are available in lengths ranging from 196 to 1176 mm - flood lighting made to measure.

More from Agricultural & Farming Products