Thermo Fisher Scientific Announces Reliable Method for Rapid and Accurate Analysis of Trace Elements in Honey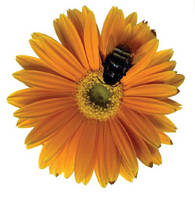 CAMBRIDGE, UK - Thermo Fisher Scientific Inc., the world leader in serving science, today announced a new robust, reliable method for analysis of trace elements in honey by atomic absorption. The Thermo Scientific iCE 3500 atomic absorption spectrometer offers a unique dual atomizer design which allows automatic, efficient and safe switching between flame and graphite furnace analyses without the need for user intervention or alignment adjustment. By utilizing the system's flame and furnace methods, users can undertake both high level and low level analyses on the same instrument. The flame sample introduction system is able to efficiently run dissolved honey samples without blockage or contamination, while the furnace system handles acid digested samples with ease. The method is described in a new application note, entitled "The Analysis of Trace Elements in Honey by Flame and Graphite Furnace Atomic Absorption Spectrometry," available for download at www.thermoscientific.com/App-Note-43060.

Honey is a natural product produced by bees in widely differing vegetation zones and climates worldwide. In the European Union, honey must adhere to strict composition criteria, including sugar, moisture and hydroxymethylfurfural (HMF) content to ensure the quality and safety of products for consumption. In addition, honeys from certain geographical regions or botanical sources merit higher prices than others and checking the product's authenticity is now a significant area of analytical testing. Generally, in Western Europe, the United States and Japan, honey imported from the Far East or South America has a lower price than locally produced honey and is therefore prone to mislabeling. It is the primary responsibility of the industry to ensure that honey intended for exports is processed and analyzed to ensure that it does not contain any elements that can pose health risks.

The viscous and sugary nature of honey makes it a difficult substance for quantitative trace elemental analysis. This new application note demonstrates how flame and graphite furnace absorption spectrometry can be utilized to facilitate faster analysis while reducing operational costs. The iCE 3500 Atomic Absorption Spectrometer is a permanently aligned, true dual atomizer enabling rapid switching between flame and furnace methods without user intervention resulting in improved productivity. The instrument is also the only spectrometer on the market to offer both Deuterium and Zeeman background correction providing guaranteed performance and flexible interference-free furnace analysis. The advanced integrated furnace autosampler also speeds up analysis by automatically preparing working standards from a single master standard and adds matrix modifiers to samples prior to analysis.

The iCE 3500 Atomic Absorption Spectrometer provides outstanding performance and flexibility in an easy-to-use and compact system. The Graphite Furnace TeleVision (GFTV) furnace vision system offers high definition images of the events taking place inside the graphite furnace cuvette for optimized sample deposition and method development. Concurrent operation of the furnace, and autosampler sampling procedures minimizes the overall furnace cycle, while the high precision, double beam optics of the iCE 3500 provide low detection limits and analytical stability.

For more information about the new method and Thermo Scientific iCE 3500 Series atomic absorption spectrometers, please call +1 800-532-4752, email [email protected] or visit www.thermoscientific.com/aa.

Thermo Scientific is part of Thermo Fisher Scientific, the world leader in serving science.

About Thermo Fisher Scientific

Thermo Fisher Scientific Inc. (NYSE: TMO) is the world leader in serving science. Our mission is to enable our customers to make the world healthier, cleaner and safer. With revenues of more than $10 billion, we have approximately 35,000 employees and serve customers within pharmaceutical and biotech companies, hospitals and clinical diagnostic labs, universities, research institutions and government agencies, as well as in environmental and process control industries. We create value for our key stakeholders through two premier brands, Thermo Scientific and Fisher Scientific, which offer a unique combination of continuous technology development and the most convenient purchasing options. Our products and services help accelerate the pace of scientific discovery, and solve analytical challenges ranging from complex research to routine testing to field applications. Visit www.thermofisher.com.