The Window Shoppe Replacement Windows in Vista, CA Celebrates 5 Years of Serving North San Diego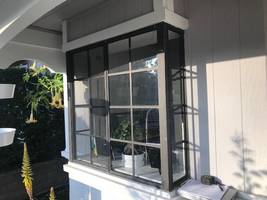 The leading online window store has said that prices are far more competitive than any other store, while higher quality standards are maintained across all products. These products are manufactured in Vista, California.
San Diego, California – The Window Shoppe, one of the leading online stores for windows, has said that its products, such as its vinyl replacement windows, are far superior to any others out there, despite often costing less. One reason is that the products are manufactured locally in Vista, California. Being manufactured locally helps ensure high-quality standards while not needing to pay for shipping and handling materials that come from overseas. The price savings and excellent quality are what many buyers have come to expect from the store's products.
The Window Shoppe has been operating since 2016, and all windows are meant to help homeowners save money without compromising on the quality of the products they buy. The windows are manufactured locally, which means that there are no middlemen. People benefit from purchasing replacement windows and similar products directly from the company without paying a dealer markup or fees.
Readers can find out more about The Window Shoppe by visiting the official website at https://thewindowshoppe.com
"At the Window Shoppe, we have always worked hard to ensure that our products help buyers save money. We have been able to do this by mainly cutting out all third parties and handling everything locally. This ensures that every window we sell is of the highest quality and thus lasts exceptionally long." said a representative for The Window Shoppe.
He added, "We continue adding the latest and greatest products to our inventory. However, we try to make sure that there is something for everyone. So, whether you need to install windows in a newly designed house or replace existing ones in an old one, we may have the vinyl windows you need, which will help you save quite a bit of money too."
About The Window Shoppe
The Window Shoppe is a family-owned and locally operated business that has produced and installed high-quality, energy-efficient vinyl windows and doors for many years. The company uses premium raw materials with strict attention to craftsmanship and customer service. They proudly serve residential customers across North San Diego including Vista, Valley Center, San Marcos, Encinitas, Escondido, Oceanside, Poway, Ramona, Fallbrook, Del Mar and the surrounding areas.
The Window Shoppe has earned a reputation for selling high-quality products backed by a guarantee. The company's commitment to quality and customer satisfaction has given them a 5-star rating on Yelp and Google. To get in touch, call (760) 727-0001 or visit their showroom at 2445 La Mirada Dr, Vista, CA 92081.