The Gold Package from Powr-Flite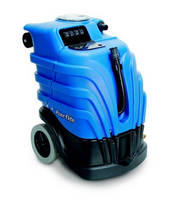 Powr-Flite's Airwatt Gold Package carpet extractor has earned the Carpet and Rug Institute's Gold Seal of Approval because it incorporates pioneering innovation with incredible cleaning performance.



This state-of-the-art extractor has less amp draw, a cooler-running motor, and remarkable water recovery so carpets dry quickly.



The Gold Package includes Powr-Flite's best-selling two-jet Wonder Wand, which allows the user to roll the wand forward and back…no need to lift. The system improves cleaning performance so dramatically it takes it to the Gold level.



For more information, visit www.powr-flite.com or call toll-free: 800-880-2913.



More from Material Processing