Statoil Puts Hydratight in the Frame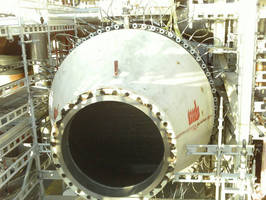 GLOBAL engineering services company Hydratight has signed an agreement with energy company Statoil for North Sea operations with a potential value of USD 35 million with options.

Hydratight, a world leader in its field, will offer bolt-tensioning and other specialist maintenance services covering several Statoil facilities both on the Norwegian continental shelf and onshore. Hydratight's services can also be used by
other Statoil suppliers.

This is the first frame agreement - extended maintenance contract - for bolt
tensioning Statoil has entered into, and will run initially for three years, with two
possible extensions of three years each. Statoil has previously awarded maintenance
contracts on an ad-hoc basis, but is now contracting more suppliers by
way of such agreements.

Hydratight, which has a world-class reputation for leak-free jointing performance,
will be responsible for pipeline maintenance operations on and around major processing facilities at Mongstad near Bergen and Kårstø near Stavanger, and platforms in the Statfjord, Oseberg, Snorre, Kristin, Kvitebjørn, Visund, Njord and marginal fields - a total of 60 per cent of Statoil's assets in Norway.

"We are delighted with the agreement, both for Statoil and for ourselves," said
Hydratight Norway's business leader, Paul Harrison.

"Agreements such as this contribute to a higher overall standard of maintenance and control on critical components. We will be involved in Statoil's leakfree performance at several facilities for years to come, so our reputation is on the line - and we value our reputation very highly."

The Statoil agreement is the biggest contract won by Hydratight's Norwegian HQ in Stavanger, set up two years ago following a 28-year Hydratight agency presence in the country.

"We have a history of successful cooperation with Statoil in the past and we see this contract as affirmation of Statoil's faith in our expertise," said Hydratight Norway's sales manager, Stig Aalen.

Hydratight is one of the companies pioneering the use of extended frame agreements as one way to improve industry safety and maintenance, in the light of ever-tougher inspection and regulatory regimes after events in the Gulf. With a frame agreement in place, manpower and resources can be properly scheduled to provide maintenance operations with maximum efficiency and effectiveness. Having a long-term agreement offers clients the guarantee that faults, if any, will be corrected without question.

More from Electrical Equipment & Systems