SABIC Features Solutions and Services to Address Trends of Weight-out and Differentiation by Design at Aircraft Interiors EXPO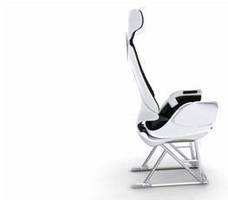 As airlines seek every opportunity to reduce weight, differentiate their brands, minimize costs and enhance their customers' flying experiences, they need versatile materials, creative design options and global support from suppliers who understand the desired outcomes.    



At Aircraft Interiors Expo Hamburg, Hall 7, booth # 7B70, SABIC's Innovative Plastics business is showcasing a number of new and inspiring offerings that are helping aircraft customers meet regulatory requirements and OEM standards, enhance safety and sustainability, and optimize the passenger experience. These include a range of high performance engineering thermoplastics in a number of forms – resin, sheet, film, foam and fiber – that are compatible with a range of processing techniques such as injection molding, thermoforming, and additive and composite manufacturing.



Beyond material solutions that are lightweight and compliant, SABIC is highlighting two services that can help its customers achieve their commercial objectives: the company's global application development resource, which helps customers design parts and systems with an eye toward weight-out and cost-savings; and customized color and aesthetic services, including color management throughout a customer's global supply chain.  



"Our customers have told us that they are interested in a total solution that goes beyond providing a material," Kim Choate, Market Director, Mass Transportation for SABIC's Innovative Plastics business, said. "Historically, this has been our approach – to look at each customer's need, and bring our years of global experience – including solutions that have worked for other industries – to the table." 



THE CRYSTAL CABIN AWARD® 2015 FINALIST - SABIC's CLEAR LEXAN™ XHR SHEET!



Aircraft interior designers are often restricted by the clarity and compliance limitations of the transparent materials currently available to them. SABIC's booth will feature important expansions of its industry-leading LEXAN™ sheet portfolio, CLEAR LEXAN XHR2000 sheet, available in uncoated and one- or two-side coated options. These materials have been named a Crystal Cabin Award Finalist in the category of Materials Components. Uncoated, CLEAR LEXAN XHR2000 offers 80% light transmission – the highest level of light transmission available in an OSU-compliant sheet material today which meets OSU 65/65 heat release and typical industry flame, smoke, toxicity (FST) requirements (FAR25.853, BSS7239, ABD0031). Robust vertical burn performance is possible with the use of a post-secondary process, such as a functional coating or laminated film, which adds further design flexibility, chemical resistance and scratch resistance properties. 



By contrast, CLEAR LEXAN XHR2HC1 and LEXAN XHR2HC2 sheets are one- or two-sided hard coated sheet options that – because of their coating – meet  the industry's robust 60 second vertical burn performance, smoke density OSU 65/65 heat release standards, and OEM toxicity requirements.



In addition, SABIC will be highlighting a range of innovative customer solutions using its materials. Among them are:



• A seatback made from SABIC's LEXAN LIGHT F6L306 sheet. With a specific gravity of 0.85 g/cm3, this product is the lightest thermoplastic sheet option available today, up to 40% lighter than PVC/PMMA sheet products. The material complies with typical industry FST and Boeing/Airbus toxicity requirements and is thermoformable into complex 3D-shaped parts with very thin walls, down to 0.6mm.

• A 3D printed economy class seat prototype using filament made from SABIC's ULTEM™ 9085 resin. To inspire seating tiers to take a fresh look at seat design and fabrication, SABIC licensed the Studio Gavari design for a sleek and ergonomically advanced seat. The seat was printed by Stratasys, using SABIC's ULTEM 9085 resin. ULTEM 9085 resin is highly compatible with 3D printing and is FAR 25.853 and OEM toxicity compliant and offers low moisture absorption and design flexibility. Use of 3D printing enabled the rapid prototyping of the Studio Gavari design, resulting in a seat with less than 15 components.  

• A range of wicking, cushioning and acoustical materials, made with ULTEM fibers, selected for its low moisture absorption, high heat tolerances and compliance with industry and OEM standards, sound absorption, lightweight and recyclability.

• A lighting profile, fabricated from LEXAN™ CFR5630 resin, will be on display. Selected for its UV stabilized, next generation chlorine- and bromine-free thin wall flame retardant technology, this material is now offered in transparent grades and a range of colors, along with five diffusion effects. It is FAR 25.853 compliant (smoke Ds<200 and flame VB<60 sec.) and also OEM toxicity compliant. As such, it is a candidate for lighting profiles and lens covers. The new polycarbonate (PC) copolymers give customers the ability to mold or extrude parts with very thin walls (down to 1.5mm) while complying with leading flame, smoke and toxicity (FST) standards such as 60 sec vertical burn (1.5, 2 3mm), smoke density (ds, max @ 2 & 3mm) with halogen-free flame retardant technology to support sustainability. Each lot of the product comes with a FAR pre-certification on burning behavior.

• LEXAN CFR5630 resin is a PC copolymer and available in transparent and opaque colors. It is a material of choice for lenses, extruded light profiles and seating components.

• LEXAN  CFR5630D resin is a PC copolymer and a material of choice for LED lighting. The product offers wide-angle light scattering for excellent aesthetics combined with optimal light diffusion and transmission. It is ultraviolet (UV)-stabilized for improved color stability over the lifetime of the part and SABIC offers this product in five pre-selected diffusion colors.



The dynamic nature of the aviation industry demands flexible high-end solutions that can address multiple challenges, including the ever-present need to control costs. SABIC's continued investment in innovative material technologies, together with a commitment to closely collaborate with aerospace customers, underscores SABIC's leadership in developing space-age thermoplastic solutions for next generation aircraft.





More from Electrical Equipment & Systems