Rohde & Schwarz CLIPSTER Used to Master Oscar winning Parasite; Placed at Heart of Korea's Leading Production Facility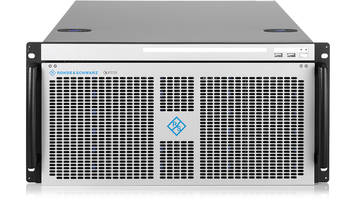 Korean film industry tech pioneer, Dexter Studios, works on collaborations with movie financiers and distributors for joint development, including this year's Oscar winner for 'Best Movie' – Parasite. Now, this cutting edge production facility has placed R&S®CLIPSTER at the heart of its digital intermediary (DI) mastering workflows.
Munich, November 24, 2020 — Rohde & Schwarz, a global leader in Film and TV production technology has announced that its R&S®CLIPSTER mastering workstations have been used in the final mastering of this year's Oscar winning movie sensation, Parasite. Having launched its DI business in 2015, Seoul-based Dexter Studios has positioned CLIPSTER at the heart of its image processing workflows within final mastering operations.
Within the Korean film & TV production industry, Dexter Studios is renowned as one of the most creative forces with a reputation for technology innovation. The facility works in content development, production and financing. It has established an IP incubator and OSMU (one source, multi-use) platform in film, animation, VR and AR.
"We operate two CLIPSTER systems in our final mastering phase, the last of the DI workflows," commented Lee Jae-hun, Technical Supervisor at Dexter Studios. "CLIPSTER plays an integral role here. After color correction, we perform various printing operations according to the client's needs during the final mastering stage. We create DCP masters for theater screenings and IMF delivery for Netflix delivery.
"CLIPSTER is safer and faster than other software-based systems. It can print various different outputs at high speed. Frequently, we use the CLIPSTER batch export function, which has a significant beneficial impact on the efficiency of our team," Lee Jae-hun added. "CLIPSTER's development program is a major plus. Whenever SMPTE bring out new specifications CLIPSTER is there first. Today, there are many OTT service providers and each company seems to need a different format. Generally speaking, third-party mastering equipment – both hardware and software-based – is limited in the formats they make available, but I have never used CLIPSTER and faced this kind of problem."
"In our core international markets, we see the rapid growth of OTT platforms, especially using HDR content," remarked Lee Jae-hun. "In this situation, the use of a versatile mastering systems is critical. Dexter Studios will support this change and I think CLIPSTER will be a key element in this process.
"We think that CLIPSTER is a mastering system that takes the lead in introducing a variety of new formats. It is very similar to the business direction of Dexter Studios , where we study and test new technologies and aim to bring them to market first, so Rohde & Schwarz CLIPSTER is a very important partner for Dexter Studio," Lee Jae-hun concluded.
At its Seoul headquarters in Korea, Dexter Studios has a complete studio system with in-house development, filming and VFX, all integrated within a single production workflow.
The company is regarded as a pioneer in visual effects production services to the international film industry. It has created a center of excellence in pre-visual, match-move, animation and modelling. This outstanding capability made Dexter Studios the natural partner for the production team on Parasite.
Press contacts:
PR agency: Scribe PR, Bob Charlton (phone: +44 20 7084 6335; email: bob@scribe-pr.com)
Europe (headquarters): Ciarán Doran (phone: +49 89 4129 16533; email: Ciaran.Doran.ext@rohde-schwarz.com)
North America: Maryam Larki Bavi (phone: +1 818-846-3600 x1411; email: Maryam.LarkiBavi@rsa.rohde-schwarz.com)
Asia Pacific: Wen Shi Tong (phone: +65 6 307-0029; email: press.apac@rohde-schwarz.com)
Contacts for readers:
Customer Support Europe, Africa, Middle East: +49 89 4129 12345 customersupport@rohde-schwarz.com
Customer Support North America: +1 888 TEST RSA (+1 888 837 87 72) customer.support@rsa.rohde-schwarz.com
Customer Support Latin America: +1 410 910 79 88 customersupport.la@rohde-schwarz.com
Customer Support Asia Pacific: +65 65 13 04 88 customersupport.asia@rohde-schwarz.com
Customer Support China: +86 800 810 8228 or +86 400 650 5896 customersupport.china@rohde-schwarz.com
Rohde & Schwarz
Rohde & Schwarz is a leading supplier of solutions in the fields of test and measurement, broadcast and media, aerospace | defense | security and networks and cybersecurity. The technology group's innovative communications, information and security products help industry and government customers ensure a safer and connected world. On June 30, 2019, Rohde & Schwarz had 12,100 employees. The independent group achieved a net revenue of EUR 2.14 billion in the 2018/2019 fiscal year (July to June). The company is headquartered in Munich, Germany, and has subsidiaries in more than 70 countries, with regional hubs in Asia and America.
Rohde & Schwarz Broadcast & Media
Rohde & Schwarz has been an innovator in broadcast and media for over 70 years. The Rohde & Schwarz product portfolio covers the entire signal processing chain for digital video and audio content – from ingest and playout to encoding and multiplexing, from contribution to satellite and IP networks to terrestrial transmission. It includes solutions for monitoring in the studio, as well as for monitoring streaming and broadcast services and entire broadcast networks. The T&M expert also offers a diverse range of instruments for testing end user equipment and infrastructure components in development, production and quality assurance. Rohde & Schwarz invests in an IP and software based future built with the blend of innovation, experience and stability that the company can offer.
All press releases, including photos for downloading, are available on the Internet at http://www.press.rohde-schwarz.com.
More from Thermal & Heating Equipment