RCI Technologies' Fuel Purifiers are Recertified as 'Green'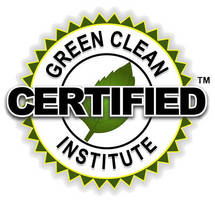 California-based manufacturer RCI Technologies' fuel purifiers have been recertified by the Green Clean Institute, an independent third-party organization that reviews, researches and certifies various industrial services for their green credibility.

The Green Clean Institute researched the claims and properties of RCI's purifiers, conducted a green audit, surveyed customers and reviewed numerous test results before granting the Green Clean certification.

This certification confirms the purifiers' environmental benefits, something that appeals to RCI's more eco-conscious customers.

"Every day, more and more companies are becoming aware of the importance of being green," RCI President Robert Randle said. "Nowadays we're seeing green vehicles, green equipment and even green buildings. RCI products have always been green by design, even before the term 'green' caught on. RCI is a forerunner in this practice, and we apply green technology in all our products."

For more information on RCI's fuel purification products, visit the Web site at www.rcitechnologies.com or call (800) 868-2088.

About RCI Technologies

RCI Technologies, founded in 1994, offers a complete line of diesel fuel purification products, which include the universal fuel purifier, portable tank cleaning units and automatic fuel recirculating systems. RCI's products are used by the marine, trucking, bus, railroad, service station, construction and agricultural industries, as well as government agencies.

RCI's fuel purifiers, which bear Green Clean Institute certification, utilize RCI's patented fuel purification technology, using no filters or moving parts. By removing 99.9 percent of water and up to 98 percent of dust, dirt and other natural contaminants found in all diesel fuel, RCI's products promote optimum fuel system efficiency and fuel economy, reduce engine down time and extend engine life.

For more information on RCI's products, visit www.rcitechnologies.com or call (800) 868-2088.


More from Agricultural & Farming Products