Qdos Metering Pumps for Food and Beverage Applications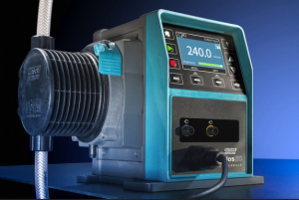 Qdos Pump FoodQdos Metering Pumps Attain EC1935/2004 and FDA 21CF170-199
We are pleased to announce that the Qdos range of pumps has attained EC1935/2004 and FDA 21CF170-199 accreditations. All wetted components of these pumps are now fully compliant for use in food and beverage applications.
With a growing need for accurate metering pumps to compete with lower-cost mechanical diaphragm pumps the Qdos range can now be confidently quoted in Food and Beverage applications.
Compliance with the referenced standards was attained by the introduction of the following food-grade seals to the ReNu pumpheads.
ReNu30 SEBS and Santoprene pumpheads now has two food compliant o-rings
ReNu20 Pu, ReNu20 SEBS, and ReNu60 SEBS have port seals in the same material as the tubing
Products Availability and Ordering
There is no change to the product codes for pumps or spares. For Qdos20, Qdos60, and Qdos120 products we can ship Food and Beverage compliant Qdos pumps today. For Qdos30 pumps are undergoing an update to their inventory and will be available soon.
Until then, as we did not want to delay introduction, if you have a customer in need of a Qdos30 pump that meets the new standards please consider the higher capacity model, Qdos60, if the application parameters permit this approach.
A digital flyer detailing the benefits of Qdos for Food and Beverage applications is available HERE.
More from Electronic Components & Devices