Pelco Optera™ Panoramic Multi-Sensor Cameras Deliver Panomersive Imaging That Surrounds You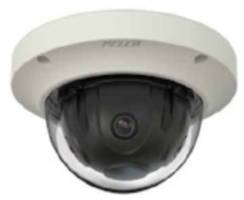 360°, 270° and 180° Panoramic Cameras Feature Exclusive SureVision™ 3.0 Lighting Technology and Intelligent Built-in Analytics
Las Vegas, NV (April 5, 2017) – Pelco by Schneider Electric, a global leader in surveillance and security products and technologies, is showcasing the company's enhanced series of Optera™ Panoramic Multi-Sensor Cameras with SureVision™ 3.0 technology here at ISC West 2017. The 360°, 270° and 180° 12 MP multi-sensor cameras provide completely stitched, seamless and blended panoramic views with electronic PTZ capability across the entire panoramic image to provide superior wide area surveillance and forensic scene analysis.
"Optera Panoramic Multi-Sensor Cameras deliver the unique combination of outstanding performance in virtually any lighting condition with Pelco's exclusive SureVision 3.0 technology, and superior intelligence via a suite of built-in analytics," said Diane Feliciano, VP, Global Marketing, Pelco by Schneider Electric. "They deliver an HD imaging experience that puts you in the middle of a scene with the unparalleled ability to view and capture extreme details over wide areas."
Featuring Pelco's exclusive SureVision 3.0 technology, Optera Panoramic Multi-Sensor Cameras capture superior images in difficult lighting conditions where highly contrasted lighting sources exist within the same scene. An enhanced WDR of 130 dB, advanced low light performance with full color down to 0.05 lux, anti-bloom technology, 3D noise filtering, and enhanced tone mapping for color accuracy ensure excellent performance for virtually any application.
Optera Multi-Sensor Cameras also feature Smart Compression technology, which reduces bitrate usage, resulting in up to 70% savings on storage.
Optera Panoramic Multi-Sensor Cameras are preloaded with advanced analytics including: abandoned object, intrusion detection, camera sabotage, wrong direction, loitering detection, object counting, object removal, and stopped vehicle. Additional performance features include: up to 15 ips at 9MPx resolution; Pelco H.264 Smart Compression Technology; compatibility with Pelco VMS solutions and third party VMS partners; and availability in a variety of colors and mounts. All models also feature a 3 year warranty.
For more information visit http://securityinsights.pelco.com/pelco-showcaseslatest-technology-innovations-and-strategic-applications.
About Pelco by Schneider Electric
Pelco by Schneider Electric is a global leader in professional video surveillance and security system products and technologies with a local presence in 136 countries and over 4000 integration partners worldwide. Our personal engagement with customers, resellers and technology partners drives the development and deployment of surveillance and security solutions with meaningful innovation. It's the foundation that Pelco has built its brand upon for over 25 years.
More from Electronic Components & Devices