Packaged Gas Cylinders Used as Stored Energy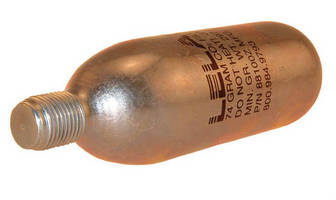 South Plainfield, New Jersey- Zero leakage mass produced steel cylinders are filled with non-flammable gases in a variety of sizes from 0.5cc to 1000cc. They are welded closed and extremely durable. Sizes up to 114cc are typically excepted from the CFR49 labeling requirements so, a significant cost advantage exists for shipping via ground transportation.

Oxidizer gases are filled into cylinders and closed off using a proprietary sealing method which assures minimal leakage over time. Oxygen and Nitrous Oxide are standard off the shelf cylinders offered by Leland.

New high speed ultrasonic cleaning methods for the interior surfaces are being validated so the company can be considered a recognized cGMP drug filler. Calibration and scientific grade blends are offered to customers in most cylinder sizes. All cylinder products are made under ISO9001:2000 registration.

New Jersey is the US headquarters of Leland Gas Technologies. Over 40 years of producing high pressure disposables gas filled cylinders for military, aerospace and scientific applications has made Leland a standard name in OEM plants around the world.

More from Electrical Equipment & Systems