Objet Showcases Latest 3D Printing Innovations at EuroMold 2012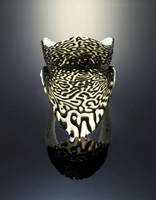 REHOVOT, Israel -

- Latest technology developments to be unveiled

- Hall 11, stand D90

Objet Ltd., the innovation leader in 3D printing for rapid prototyping and additive manufacturing, once again takes to the floors of EuroMold to reveal its latest technology developments. An action-packed year has seen Objet launch the world's only professional desktop 3D printer offering up to 7 different materials, the Objet30 Pro, along with the release of a further 39 digital materials. According to Andy Middleton, Objet General Manager EMEA, EuroMold can expect to see Objet continue its drive for innovation within 3D printing:

"As the year draws to a close, our ethos of leading innovation within 3D printing has
never been stronger and we see EuroMold as the ideal platform to demonstrate this, by
bringing our latest developments to the fore. Visitors can expect to see an expanded 3D
printing portfolio. 2012 has already been a very significant year for Objet - not only
have we launched the most versatile 3D printer in the professional desktop market - but we have also invested heavily in developing further digital materials
taking the Objet range of 3d printing materials to a record-breaking 107."

New to EuroMold and in the spotlight on the Objet stand is the widely-acclaimed work
of leading artist and designer Neri Oxman from MIT's Media Lab, including a selection of stunning 3D printed models printed using Objet's unique Connex multi-material 3d printing technology. Objet and Oxman collaborated earlier this year in a convergence of art and 3D printing, with the finished models showcasing Objet 3D printing and how Connex multi-material technology can help push the boundaries of creative design. The unique ability to print different rigid and flexible material combinations enabled Oxman to convey the true artistic nature of her designs with extremely fine detail and accuracy.

Also featuring at the show are a diverse range of exceptionally realistic prototypes,
demonstrating real applications from Objet customers across a variety of industries
ranging from automotive to defence, aerospace to education , consumer good and electronics, animation and film, right through to the highly-specialised
world of digital dentistry and medical devices.

"Objet 3D printing has always been about delivering the highest quality rapid
prototyping solution for each industry-specific requirement," comments Middleton. "We
continue to provide our customers with an unrivalled range of materials varying in
physical and mechanical properties - from rigid to rubber-like materials, opaque to transparent and ABS-like simulation plastics - always striving to support our
customers in achieving true product realism, whatever industry they operate in."

Objet's full range of 3D printing solutions for the professional user will be
represented at Euromold:

- The Objet Desktop range provides the high quality 3D printing to professionals requiring an entry-level, desktop solution, along with the most versatile range of materials in this market.

- The Objet Eden range is ideal for designers and engineers who require high-precision, outstanding surface finish and productivity. It provides the ability to print versatility of materials, including specialized materials for dental and medical applications. The Objet Eden V line of 3D printers is upgradable to Objet Connex platform.

- The Objet Connex series, the world's only multi-material 3D printing technology, enables users to print parts comprising of up to 14 different materials in a single print job, with no assembly. Users also have the ability to combine material properties from rigid to rubber and opaque to transparent, to create new digital materials better suited for specific prototyping requirements.

See Objet at EuroMold 2012 from 27th- 30th November, stand D90, hall 11 in Frankfurt,
Germany.

Resources for Media

All media are invited to attend the Objet Press Conference, Tuesday 27th November at
3:30pm, at Portalhaus, Room KORALL and to schedule one-on-one meetings with Objet
executives. Media are also invited for refreshments on the Objet stand following the press conference for live demonstrations of Objet's new technology announcement. Register now [http://web.objet.com/EN_Euromold_2012_Press_LP.html].

- Video: Objet260 Connex in action
[http://objet.com/3d-printers/connex/objet260-connex]

- Video: Objet30 Pro | With 7 Different Materials
[http://www.youtube.com/watch?v=COAu5ZtWUXg]

- Video: Objet 3D Printer with 107 Materials
[http://www.youtube.com/watch?v=LvuXKS6i4iw&list=PL871FB7F2FE19494D&index=2&feature=plcp]

- Video: 3D Printing | Enabling Dreams to Reality
[http://www.youtube.com/watch?v=P1zc1AjrHSc&feature=g-all-u]

- Video: Revolution in Art & Design using 3D Printing| Objet for Neri Oxman
[http://www.youtube.com/watch?v=FakIQ2wiHG0&feature=plcp]

- Video: Amazing Models by Objet Connex 3D Printer
[http://www.youtube.com/watch?v=0zM3iMX3lIM&feature=plcp]

About Objet

Objet Ltd. [http://www.objet.com ] is a leading provider of high quality, cost
effective inkjet-based 3D printing systems and materials. A global company, Objet has
offices in North America, Europe, Japan, China, Hong Kong, and India.

Objet's 3D printing systems and 3D printing materials are ideal for any company
involved in the manufacture or design of physical products using 3D software or other 3D
content. Companies using Objet's solutions can be typically found in sectors such as consumer goods & electronics, aerospace &
defense, automotive, education, dental, medical and medical devices, architecture,
industrial machinery, footwear, sporting goods, toys and service bureaus.

Founded in 1998, the company has thousands of customers
worldwide including a substantial share of
the relevant Fortune 100 and Fortune 500. Its award-winning technology (13 awards in 8
years) is based upon over 110 patents and patent pending inventions.

Objet's advanced 3D printing systems and range of over 100 materials
[http://www.objet.com/3D-Printing-Materials ] enable professionals to build prototypes that
accurately simulate the true look, feel and function of an end-product, even complex,
assembled goods. The Objet Connex(TM) line of multi-material 3D printers features the world's only technology to
simultaneously jet 2 materials. With this, users can print many different materials into a
single part and print various mixed parts on the same build tray. Users can also create
advanced composite materials, or Digital Materials(TM) featuring
unique mechanical and thermal properties. Objet's range of over 100 3D printing materials simulate properties ranging from rigid to rubber-like, transparent to opaque and standard
to ABS-grade engineering plastics, with a large number of
in-between shore grades and shades.

Objet's 3D printers are available
in a range of form-factors, from cost-effective desktop 3D printers ideal for entry-level
professionals all the way to industrial-scale multi-material machines for front-line
designers and top manufacturers. Objet's 3D printers feature the industry's
highest-resolution 3D printing quality, based on 16-micron (0.0006 in.) super-thin
layering, wide material versatility, office friendliness and ease of operation.

For more information, visit us at www.objet.com, and for more about 3D
printing industry-related news, business issues and trends, read the Objet blog
[http://blog.objet.com].

(c) 2012 Objet, Objet24, Objet30, Objet Studio, Quadra, QuadraTempo, FullCure, SHR,
Eden, Eden250, Eden260, Eden260V, Eden330, Eden350, Eden350V, Eden500V, Job Manager,
CADMatrix, Connex, Connex260, Connex350, Connex500, Alaris, Alaris30, PolyLog, TangoBlack,
TangoGray, TangoPlus, TangoBlackPlus, VeroBlue, VeroBlack, VeroClear, VeroDent, VeroGray,
VeroWhite, VeroWhitePlus, Durus, Digital Materials, PolyJet, PolyJet Matrix, ABS-like and
ObjetGreen are trademarks or registered trademarks of Objet Ltd. and may be registered in
certain jurisdictions. All other trademarks belong to their respective owners.

Objet Media Contacts

USA

Todd Graff

Conover Tuttle Pace

Tel. +1-617-412-4000

Email. tgraff@ctpboston.com

Japan

Objet Japan

Aya Yoshizawa

Tel. +81-90-6473-1812

Aya.yoshizawa@objet.com

Objet

Arita Mattsoff

Objet

Tel. +972-(0)74-745-4000

Email. arita@objet.com

Asia Pacific

Objet AP Ltd

Vicki Kei

Tel. +852-3844-8813

Vicki.kei@objet.com

Objet Ltd.


More from Sensors, Monitors & Transducers