New Dock Lift Designed to Fit Existing Dock at Tire Manufacturer's Loading Docks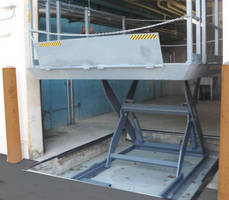 A leading manufacturer of tires approached Pentalift concerning a dock lift application at their research and testing facility in Northeast Ohio. Pentalift was able to design and manufacture a dock lift specific to the company's needs which would fit into their existing pit with minimum modifications - saving them time and money.



The lift which was replaced was installed forty years earlier and had required ongoing maintenance to keep it in operation. In addition the older dock lift didn't include safety features like hand rails and velocity fuse protection, which are standard on a Pentalift dock lift. The hand rails required a special cut on-site by Pentalift's local dealer to accommodate the sectional door.



More from Software