New Blow Molding Technology Gives Makers of Medical Bags and Bottles Access to Economic and Performance Advantages of TPEs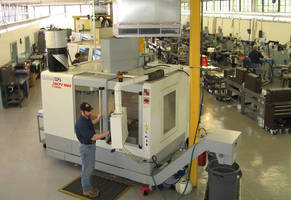 Teknor Apex Collaborates with FGH Systems and Device Manufacturers to Perfect Use of Medalist® Medical Elastomers as Alternatives to Thermoset Rubber and PVC



DENVILLE, NJ, U.S.A. - FGH Systems Inc. and Teknor Apex Company have developed material, equipment, tooling, and mold technologies for high-volume extrusion blow molding of thermoplastic elastomers (TPEs), making possible a more efficient and lower-cost alternative to latex and nitrile butadiene rubber (NBR).



Cooperating over a period of years, Teknor Apex and FGH Systems perfected technologies to meet the challenges posed by elastomeric materials in extrusion blow molding and by the design complexities of breather bags and other hollow medical devices. The result has been consistent production of high-quality parts for critical applications.  



After rigorous experimentation with many polymer chemistries and blends, Teknor Apex produced a standard blow molding compound, Medalist® MD 12445, for replacing latex, NBR, or PVC. Work on equipment modification, tooling, and mold design took place at the Denville, NJ facility of FGH Systems, a blow molding specialist that represents well-known equipment OEMs and operates a mold shop, product development laboratory, and trial processing lines.



Breather bags posed a design and processing challenge because they must be pleated to lie flat when not in use yet form a round "balloon" with uniform wall thickness when inflated, noted Eric Hohmann, owner of FGH Systems. "While TPEs—TPVs in particular—have found use in the injection blow molding process for parts like automotive rack and pinion boots and ducts, extrusion blow molding has normally been used with stiff or non-elastomeric resins like HDPE, PP, and PVC," said Mr. Hohmann. "For the breather bag, the challenge was to produce a complex part in a continuous extrusion process with an eight-cavity mold."



Besides developing designs to meet these challenges, FGH Systems supplied the Milacron® Uniloy® shuttle blow molding equipment used for commercial production. "To perfect techniques for molding TPEs, we carried on many trials on our own pilot lines and at customer plants, experimenting with molding machines, screw designs, extrusion heads, and molds, along with several Medalist formulations from Teknor Apex," said Mr. Hohmann. "As a result of our success, extrusion blow molding of TPEs can now be applied to other complex designs for hollow parts, bottles, or bags in the medical device industry and beyond."



While injection molding produces solid parts, blow molding creates hollow parts in core-less molds in which pressurized air is used to force a molten plastic parison against the wall of the mold to form a finished part. "In extrusion blow molding, control of parison wall thickness is critical, and any inconsistencies in the raw material affect parison quality," noted Ross Van Royen, senior market manager of regulated products for the TPE Division of Teknor Apex. "If viscosity is too high, melt fracture occurs during blowing, but if it is too low, the parison will be unstable. Teknor Apex developed Medalist MD 12445 compound specifically for extrusion blow molding, with high melt strength for good parison formation and consistent flow properties for improved parison stability. At the same time, products made with this compound exhibit the same elasticity as latex and look and feel the same."



The Medalist MD 12445 compound is a 45 Shore A grade, but Teknor Apex can develop softer or harder compounds to suit specific applications. The new compound is sterilizable by means of gamma irradiation or ethylene oxide. It exhibits a high level of tear resistance. (See table for property data.)



Economic Benefits of Switching from Dip Molding to Extrusion Blow Molding



Breather bags are used during surgery to control the flow of air to a patient under anesthesia. They are single-use, disposable items, capable of being inflated by compressed air. Sizes vary to accommodate patient sizes or ages.



Historically these bags were made of natural-rubber (NR) latex in a process called dip molding. Though protein allergies forced a move from NR latex to NBR latex, the substitute was more expensive than NR latex and the dipping process more inefficient.



TPE bags provide significant cost savings because extrusion blow molding replaces labor-intensive dip molding with high-volume processing, because thermoplastics have no need for the curing step required for thermoset rubber, and because of lower raw material costs. In addition, TPEs avoid concerns about the extractable or leachable remnants of curing agents.



All Medalist medical elastomers are made with FDA-compliant ingredients, are compliant with ISO 10993-5 and REACH SVHC, are free of phthalates and animal-derived raw materials, and are produced in an ISO13485 facility.   



FGH Systems Inc. has served the blow molding industry since its founding in 1976. Besides being a manufacturers representative for Milacron Uniloy, Ossberger, and Aoki machinery, the company provides complete turnkey systems, builds molds and tooling, and operates nine blow molding lines for product development, prototyping, and sampling. The company is located at 10 Prospect Place, Denville, NJ 07834 U.S.A. Email: [email protected]. Website: www.fghsystems.com.



About Teknor Apex. Teknor Apex Company, a privately held firm founded in 1924, is one of the world's leading custom compounders of plastics.  Teknor Apex produces flexible and rigid vinyl, thermoplastic elastomers, nylons, color masterbatches, specialty chemicals, and hoses. The company is headquartered in Pawtucket, RI, U.S.A. and operates thirteen manufacturing facilities worldwide in the United States, Belgium, Germany, China, and Singapore. To learn more visit: www.teknorapex.com.



The Thermoplastic Elastomer Division of Teknor Apex Company offers the broadest portfolio of TPE compounds available from a single source. The division compounds TPEs at eight locations in the U.S., Europe, and Asia under the brands: Elexar® (electrical and electronics applications), Medalist® (medical devices), Monprene® (consumer and industrial products), and Sarlink® (transportation).



READER INQUIRY INFORMATION:  Americas: Teknor Apex, 505 Central Avenue, Pawtucket, RI  02861 U.S.A.  Tel: 1-401-725-8000. Tel. from U.S. only: 1-866-GET-TPEs (1-866-438-8737).  Fax: 1-401-728-5680. E-mail:

[email protected]

. Europe: Teknor Apex, Mijnweg 1, 6167AC, Geleen, Netherlands. Tel: 31 (0) 46-7020950. Email:

[email protected]

. Asia: Teknor Apex Asia Pacific, 41 Shipyard Road, Singapore 628134.  Tel: 65-6265-2544.  Fax: 65-6265-1821.  Email:

[email protected]

.