Multicyl - Double Horizontal Dimple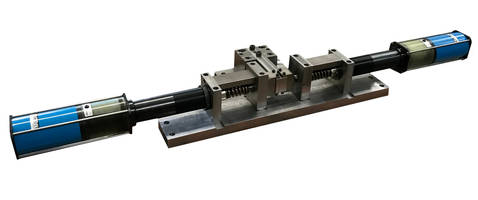 In addition to all the standard operations we provide solutions for, at Multicyl Inc. we also pride ourselves in the solutions we design for our customers' unique and custom applications. We recently had a customer who required a very precisely shaped and located obround dimple that was needed to locate a pipe in an assembly application. A variation on our H5 double horizontal tube piercing unit provided a simple one step operation to put the dimples in both sides of the tube. Click on the picture below to see this unit in operation.
https://www.youtube.com/watch?v=7FeYbszeFHo
MULTICYL INC.
640 Hardwick Rd. #1
Bolton, ON L7E 5R1
905-951-0670 or US 1-800-388-6359
More from Agricultural & Farming Products