Mid IR LEDs for NDIR and Moisture Content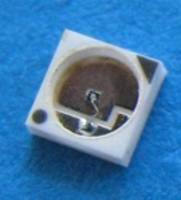 Electro Optical Components introduces optoelectronic devices for the mid-infrared spectral range. Products include a wide range of Light Emitting Diodes (LEDs), LED arrays and spectral matched Photodiodes (PD) covering the spectral range from 1600 to 5000 nm. Applications they are ideally suited for are:
NDIR gas detection
Film moisture content monitoring
Low power consumption for portable applications
LED Drivers and Photodiode Amplifiers are also available.
These Mid IR LEDs and Photodiode products are offered in North America by:
Electro Optical Components Inc.
Toll Free: (855) 362-6300; (707) 568-1642
Fax: 707-568-1652