Miami Goes Vertical with Parkline Towers - Built with Penetron Technology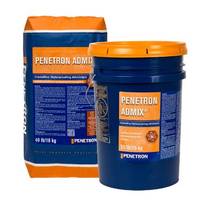 East Setauket, N.Y. (PRWeb) December 03, 2019 -- The North Tower, the first of two Parkline Towers at MiamiCentral, was officially completed in December 2019; This colossal mixed-use development combines two residential towers layered above an extensive shopping area and a major public transportation hub. Penetron crystalline technology was used to protect the below-grade concrete structures against water damage and resulting deterioration.
"The Parkline Towers project presents an enormous opportunity to improve the way increasingly crowded cities are organized," explains Christopher Chen, Director of The Penetron Group. "By 'going vertical,' architects are now designing more efficient urban layouts crucial to maintaining a quality of life that sustains and supports business and commerce, not to mention everyday life."
New Residential & Transportation Hub
Built by Suffolk Construction, Parkline Towers spans over six city blocks in Downtown Miami. The two residential towers, 30 and 33-floors tall, offer 816 apartment units, along with an outdoor amenity deck that traverses multiple city blocks with outdoor dining areas, grills and bars, a large lawn, a half-mile running/walking track, and a pool with cabanas. Beneath the Towers is Central Fare, the city's first food hall with shops, cafés and restaurants as part of the >180,000 square feet (>16,400 m2) of retail space. Finally, under this commercial area is a large parking garage and the MiamiCentral station, a major transit hub with access to the Brightline, Metrorail, Metromover and Tri-Rail public transportation networks – providing both local and multi-city transit options.
"The 30 and 33-floor residential towers are actually much taller when you include the multiple levels of shopping center and food hall, parking garage, and train platforms underneath," adds Christopher Chen. "With its central location in Downtown Miami only minutes away from Brickell, South Beach and Wynwood, the Parkline Towers at MiamiCentral are set to transform Florida's urban landscape."
Withstanding Hydrostatic Pressure
Project engineers specified PENETRON ADMIX, a permeability-reducing concrete admixture that provides comprehensive protection against concrete deterioration caused by chemical attack and corrosion, while withstanding the hydrostatic pressure encountered at the Parkline Towers construction site. Quickly and easily added during batching by Titan Concrete, PENETRON ADMIX-treated concrete was used for the below-grade foundation structures (i.e. pile caps containing the elevator pits).
"To keep up with the increasing pressure of construction project schedules, contractors are demanding higher job site productivity and optimal efficiency in the products and systems they employ – because time is, quite literally, money," says Christopher Chen. "This is where Penetron can add value that goes beyond enhanced concrete durability and service life – a value engineering solution."
The Penetron Group is a leading manufacturer of specialty construction products for concrete waterproofing, concrete repairs and floor preparation systems. The Group operates through a global network, offering support to the design and construction community through its regional offices, representatives and distribution channels.
For more information on Penetron waterproofing solutions, please visit penetron.com or Facebook.com/ThePenetronGroup, email CRDept@penetron.com or contact the Corporate Relations Department at 631-941-9700.
Contact Information:
Corporate Relations
The Penetron Group
http://www.penetron.com
6319419700