Horton, Inc. and R&S Promotion Co., Ltd. Sign Licensing Agreement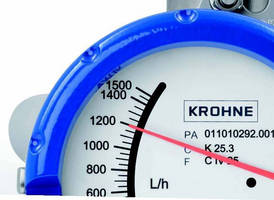 RS Promotion to distribute customized Horton fans in China



ROSEVILLE, Minn., U.S.A. — Horton, Inc. and R&S Promotion Co., Ltd., Beijing, China, finalized an agreement that licenses R&S to offer customized Horton fans in China. As a licensee, R&S Promotion will optimize and assemble WindShift and Shogun® Modular Fans to meet the engine cooling requirements for off- and on-highway applications. In addition, R&S will stock, trim and balance WindMaster® Plastic MS8, MS9 and HS11 Standard Fans.



"We are committed to strengthening our partnership with R&S Promotion," says G. Henk Touw, Horton's president and CEO. "This agreement further supports Horton's initiative to supply products globally."



R&S Promotion Co., Ltd. is a premium provider of products, research and development tools, and technical support for leading companies around the world.



About Horton, Inc.

With more than 60 years of industry experience, commitment to service, reliability and innovation, Horton is a premium worldwide provider of fan drives, fans and suspension products. Horton's comprehensive research and development processes are driven by a dedication to exceed industry requirements today and in the future. The company has manufacturing plants in the United States and Germany, with licensed manufacturing facilities in Australia and the United Kingdom; offices in the United States, Canada, Mexico and Germany; and representatives in Chile, Russia, Japan, South Korea, China, India and Australia. Horton products include VMaster® and Stratis® Viscous Fan Drives, VMaster Di and Stratis Di Viscous Fan Drives and Controllers, DM Advantage® On/Off and Two-Speed Fan Drives, Modulator® Fully Variable Fan Drives, Arctis® Two-Speed Fan Drives, WindMaster Revolution® High-Efficiency/Hybrid-Flow Fans, WindMaster® Fans, WindShift Modular Fans, Shogun® Modular Fans, Electromagnetic On/Off Fan Drives, Klondike Series® Replacement Fan Clutches for the Kysor® K22RA and K26RA, as well as repair kits for Kysor's K26RA, K22RA and K22FA, PolarForce® Two-Speed Conversion Kits, DM Advantage Conversion Super Kits, Genuine Horton repair kits, remanufactured fan drives and Roller Bushing Suspension Products.



Horton, Inc.

2565 Walnut Street

Roseville, MN 55113

1-800-621-1320

+1-651-361-6400

info@hortonww.com

www.hortonww.com



Kysor is a registered trademark of BorgWarner.



Related