Heavy-Duty Leak Testing, Sealing and Stopping with Pipestoppers®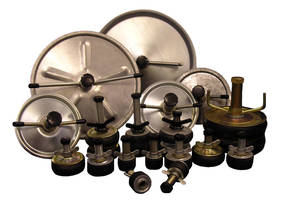 Blocking pipes for heavy-duty leak testing, sealing and stopping is easy with Steel Plugs from Huntingdon Fusion Techniques HFT®'s Pipestoppers® Division.
HFT Pipestoppers® Steel Test Plugs can be used for low pressure testing and plugging pipes, pipelines and pipework fabrications and other orifices between 2 and 48" (50 to 1,200 mm) diameter.
Ron Sewell, Chairman for HFT® said: "The Steel Plugs Range is specifically designed for heavier duty applications such as long immersion in water, for use at higher temperatures or for contact with acidic or alkaline environments for which the Nylon, Aluminium and Inflatable Plugs in the Pipestoppers® Range are not suitable."
The HFT® Steel Plugs are available as single and double models with sealing rings made from viton, silicon or natural rubber for resistance to different temperatures and chemicals.
The Pipestoppers® Division at Huntingdon Fusion Techniques HFT® design and manufacture a range of Mechanical and Inflatable Pipestoppers® and Plugs to suit every application.
For making ice plugs anywhere in piping systems that contain fluid, the Accu-Freeze™ and Qwik-Freezer™ Systems allow exchange of valves or other controls or instrumentation, without draining the system.
More from Electrical Equipment & Systems