FDNY Approves DMP 1100 Series Commercial Fire Wireless Devices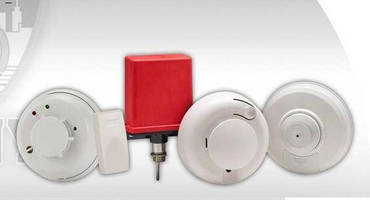 DMPSpringfield, MO -- The City of New York Fire Department has approved the use of the DMP 1100 Series Wireless Devices. The approval is for products manufactured by DMP, including the ANSI/UL 864 listed DMP XR100 and XR500 Series control panels with wireless receivers and devices.



This approval covers the following products:



• 1100X Wireless Receiver

• 1100XH Wireless High Power Receiver

• 1100R Wireless Repeater

• 1103 Wireless Transmitter

• 1165 Series Wireless Commercial Smoke Detectors

• 1181 Wireless PIV

• 1182 Wireless OSY

• 1183 Series Wireless Heat Detectors

• 1184 Wireless Carbon Monoxide Detector



"There's been a lot of activity at DMP related to FDNY approved technology, a few months ago they approved the use of cellular and network communicators for primary fire alarm signaling to central stations, with the XR100 and XR500 Series", said Vice President of Sales, Mark NeSmith. "And now, the latest wireless certifications, allowing us to meet the growing demand for more wireless options in commercial fire installations in New York City."



There are several advantages to using the DMP Two-Way supervised wireless. Whether the installation is new construction, an upgrade or retrofit, DMP wireless gets the job done faster with less effort.



• Up to 500 Wireless Zones

• On-board survey LED

• Extended battery life

• Superior range

• Ease or programming

• Compatible with all DMP Panels



DMP is a privately held, independent manufacturer of innovative intrusion, fire, access control, network, and cellular communication products that are designed, engineered, and assembled in Springfield, MO. DMP is the recognized leader in alarm communication over data networks, with products that are available through professional electronic security companies. For more information, contact Melissa Pitfield at (800) 641-4282, or visit www.dmp.com.