Extractor Is Smart, Powerful, and Quiet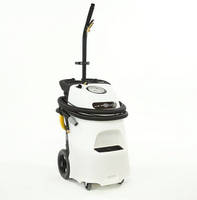 The PEX 500 heated carpet extractor from U.S. Products has powerful dual vacuums and a smart circuit locator to help eliminate breaker blowouts. Like other U.S. Products extractors, the PEX 500 has an in-line, after-the-pump heater for longer life and instant heat up to 212 degrees Fahrenheit. This system also has a heavy-duty gasket between the forward tank and back motor to help keep it surprisingly quiet, making it perfect for day cleaning situations.



For more information, visit www.usproducts.com or call toll-free: 800-257-7982.



More from Thermal & Heating Equipment