Electric Clutches Reduce Energy and Increase Pump Life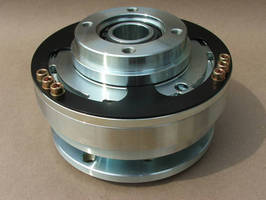 Ogura's electromagnetic clutches are designed to provide a quick engagement and disengagement of hydraulic and other pumps used on gas and diesel engines. Clutches are mounted between the engine and the pump and are made for either a belt input or direct drive via a universal joint flange. Clutches are available in 200, 400, 1,000 and 1,500 lb-ft. All clutches use a bidirectional armature so they can operate either clockwise or counter clockwise. Clutch bores are constructed for direct pump shaft input and are available in a variety of straight and splined bore sizes. Bearings in the Ogura clutches are larger than some competitive clutches providing longer life and can easily handle engine vibration.

Clutches are activated only when the pump or other component drive is required to engage, allowing for a complete disconnect when the component is not required, significantly increasing overall life. But more importantly, since the driven component is not running all the time, there is less energy consumed. Many times this fuel savings alone will more than pay for the cost of the clutch assembly.

Ogura has been producing clutches and brakes since 1938. Over that time, we have developed over 5,000 different models of clutches and brakes. Although Ogura primarily produces electromagnetic clutches and brakes, we also produce magnet particle, mechanical, pneumatic, hydraulic and a variety of specialty products. Ogura is the world's largest manufacturer of electromagnetic clutches and brakes. Current manufacturing capacity is over 30 million units per year. To provide localized support, we have fourteen manufacturing plants spread throughout the world in Asia, The Americas, and Europe. All manufacturing facilities are ISO recognized and conform to the ISO 9001;2008, ISO 140001, and ISO/TS 16949.

If you would like us to build a special product for you or to modify one of our existing standard models, please contact us at 732-271-7361, and we will assist you in finding a product that will meet your needs. Or if you prefer, please visit our website at www.ogura-clutch.com for immediate information. Ogura Industrial Corp. Somerset, NJ.

Related