Circuit Board Assembly Services
Douglas Electrical Components Unveils New Technology for Hermetically Sealing Circuit Boards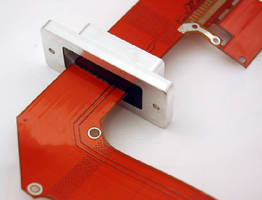 New sealing method for high-volume applications allows for increased conductor density with decreased size

(RANDOLPH, N.J.: June 18, 2009) Douglas Electrical Components, Inc. (DECo) (www.douglaselectrical.com), launches a new solution for hermetically sealing a variety of circuit board styles, including flex, rigid and hybrid circuits. Ideal for high-volume applications with certain space constraints or weight requirements, hermetically sealed circuit boards allow for increased conductor density, while providing a smaller, lighter and less expensive solution.

"The ability to hermetically seal circuit boards is extremely useful for projects that call for complex computations" says Ed Douglas, president of DECo. "These solutions are particularly significant in applications that require incredibly compact and
low-weight sealing methods, such as in missiles or bomb fuses."

Traditionally, seals are made to discrete wires and then connected or directly wired to a circuit board, using valuable space and numerous individual wire seals. By sealing directly to the circuit as opposed to each wire, the DECo solution can either
drastically increase the number of conductors used in the same size housing or reduce the size of the housing for the same conductor count. This method also takes advantage of the low-cost circuit board manufacturing process, in turn making the solution
more cost-effective than an equivalent wire feedthrough.

Additionally, by sealing directly to the circuit board, electrical connection points can be eliminated, which minimizes voltage drops and any associated labor needed to make and test the wire-to-circuit connection point.

DECo seals a variety of circuit combinations, including rigid, flex and hybrid, as well as flat flex cable (FFC). FFC offers the same size and cost advantages of the rigid and flex circuit seals, but they are available off the shelf from a variety of
electrical distributors, which makes them ideal for small quantity production runs or R&D efforts. Regardless of the combination of circuits or cables used, DECo can provide a custom engineered solution based on project needs, which can range from the number of conductors required to space constraints.

In addition to application in military and defense engineering, laser equipment and space simulation, the DECo circuit sealing method is also designed for use in semiconductor manufacturing and systems using magnetic bearings.

For additional information on DECo solutions, including product brochures and videos, please visit www.douglaselectrical.com.

For sales and marketing information, contact Cindi Telep, director of customer relations, DECo, by phone at (973) 627 8230, or by e-mail at ctelep@douglaselectrical.com.

About Douglas Electrical Components, Inc.

Founded in 1945, Douglas Electrical Components, Inc. (DECo) is a third generation, family-owned company that pioneered the development and practical application of epoxy technology to electrical wire feedthroughs. DECo offers proven solutions and
works with customers to develop high quality products for their conductor sealing needs.

DECo is an ISO 9001 registered manufacturer of UL- approved electrical and fiber optic feedthroughs, hermetically sealed connectors and cables, explosion proof wire assemblies and turnkey subassemblies for semiconductor manufacturing equipment. Major markets served include automotive, magnetic bearing, power generation and distribution, semiconductor processing, space simulation, military, alternative energy, air conditioning and refrigeration, X-ray, explosion-proof, oil and gas exploration, and glovebox.

More from HVAC