DMP Features Latest Products at ISC West Booth #23089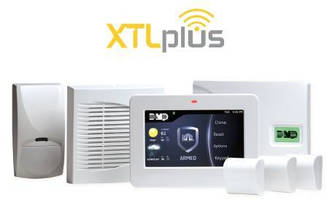 Visitors to the DMP booth (#23089) at ISC West will have the opportunity to see the impressive array of innovative security technology on hand for review and demonstration. The products showcased in this year's booth include new features for end-users, new tools for dealers, more wireless devices, and a focus on panel and video communications.



"ISC never disappoints attendees," said Senior Vice President, Joe Hurst. "Everywhere you turn on the display floor, you will find the latest in intrusion and access control products. That's especially true in the DMP booth. Visitors can get a first-hand look at the latest in technology, and leave with ideas for new ways to provide their customers with stronger security, new features, and greater convenience."



Visitors will be able to learn about the following products and more:



Control Panels



XTLplus™ Wireless Burglary Control Panel: The XTLplus Wireless Burglary Control Panel sets a new standard for fast installation, reliable security, and ease of operation. The XTLplus includes all the features and benefits you need in a Residential or Small Commercial panel, in a single small footprint. It's equipped with 48 zones of 900Mhz 2-way wireless, cellular AND Wi-Fi communication and Z-Wave all in one. The new XTLplus has a host of new features:



48 2-way, 900 mhz wireless zones

Dual communication includes Cellular Wi-Fi

Supports up to 8 2-way wireless key fobs or outputs

200-event memory

99 user codes with authority level

6 areas

Supports up to 232 Z-Wave Plus™ devices



All New XTLplus Fast Programming

Control4 Integration: With the Control4 keypad you can arm/disarm individual areas, track zone status for each area, and define user codes for each area. It receives user disarmed events for use in Control4 Programming.



SecureCom Video™



Video capability from SecureCom Wireless, accessible through the DMP Virtual Keypad™ App and MyVirtualKeypad.com, gives customers the ability to look in on their premises via their smart phone or tablet on Apple® and Android® devices or a computer. The SecureCom Video line features 4 cameras and an 8-channel Network Video Recorder.



Video Verification to Central Stations: This feature enables Central Stations to visually assess an alarm situation via the users' connected video cameras. For the first time, real-time-alarm data backed by video is in the hands of the people who can use it the most, enabling faster, more-accurate responses. This patent-pending technology is compatible with any automation software, and makes live and pre-alarm video clips available when the intrusion alarm screen displays.



Wireless Products



1137 Wireless Emergency Light: The 1137 Emergency Light is a LED light that can provide emergency lighting. The light can be programmed to come on as an output or when the panel bell trips. The 1137 is convenient and easy to install, and can be an alternative to Z-Wave light modules.



1144 Series Key Fobs: The 1144 Series key fobs are available in 1, 2 or 4-button models. They can be used for system arming/disarming or panic alarms. Several models also include a built-in proximity patch for quick arm/disarm options.



Communications



CellComSL™ Universal Alarm Communicators: The CellComSL Series provides alarm dealers with a solution for updating existing panels, whether to upgrade the Cellular network capability or to add new lifestyle features. Ademco Keypad Bus support is available for easy connection to Honeywell™ panels. The keypad bus connection captures alarm data and forwards it via a fully supervised alarm communication path over the CDMA network to the selected Central Station using the account number entered in the communicator by the installer.



CellComSLCF Universal Fire Alarm Communicators: The iComSLF and CellComSLCF commercial fire cell communicators provide fully supervised alarm communication over network and CDMA network, respectively. They meet the NFPA 72 standard for single communications technology and can be added to most existing panels. If the existing panel supports Contact ID, then it's a candidate for upgrade using the iComSL or CellComSL fire modules.



763 Wi-Fi Module: The 763 Wi-Fi Module allows Wi-Fi communication to be added to any DMP XT pr XR panel. Once installed, the 763 uses Wi-Fi as the primary communication link, and cellular as backup. The 763 reduces cellular cost and installation times. It also supports WPS to simplify the configuration process for a secure connection.



Panel Service



Model 400 USB Flash Module: The module is an easy-to-use, thumb-sized device for updating panels in the field. Technicians can do a field upgrade in minutes with no computer or programming harness. The module's 4-pin header connects directly to the panel's programming port. New firmware releases can be downloaded and stored on a USB flash drive, then simply connected to the Model 400 for panel updates.



Access Control



Invalid Code Reporting™ with EASYenroll™: This new feature on the XR150/XR550 panels displays the code output from an invalid card read. Code now displays in the event, and it's easy to add the code as a user.



96 Doors of Access Control: The XR550 Control Panel is now expandable up to 96 doors of access control. Two 32 door add-ons are available to add onto the 32 doors already available on the XR550. This intrusion and access system can all be managed from the cloud-based interface on your phone, tablet or browser.





More from Packaging Products & Equipment