Densitron's New 10.4" TFT Offers Exceptionally Wide Viewing Angle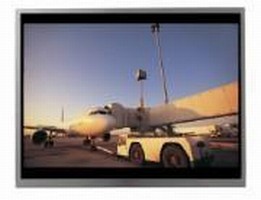 The new LM60820 TFT is probably one of the most exciting new additions to Densitron's extensive range of displays in recent times. This new 10.4" display offers an exceptionally wide 170º viewing angle which allows users of the product to clearly view information shown onscreen from virtually every direction. Gone are the days that operators must work right in front of the TFT screen. They now have the freedom to perform operations from anywhere near the monitor with the new LM60820, allowing them to work more efficiently and productively.

Other great features of the new TFT include high brightness 380cd/m2 CFL backlight, excellent 640 x 480 VGA resolution, and slim design measuring 225.5 x 176.3 x 9.5mm. The display also comes with an embedded DC converter which enables it to operate using only a single 3.3V power supply; and a digital interface (6 bit TTL) that allows users to easily integrate the TFT with their panel PC's, Human Machine Interface (HMI) and Point of Sales (PoS) products.

The fantastic features mentioned above together with the display's ability to operate under a broad temperature range of between -10º and 70º, make the new LM60820 TFT ideal for many industrial applications.

For further information on The Densitron Range of Products, contact your local Densitron sales office where our technical sales staff and application engineers are waiting to help.

More from Machinery & Machining Tools