CoolIT Systems Drives Further Adoption of Direct Liquid Cooling to Enable Demanding HPC and AI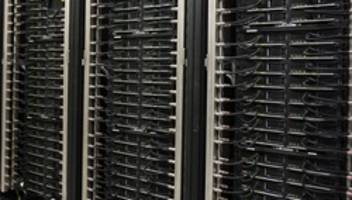 CoolIT Systems collaborates with industry leaders to support advanced research and new scientific discoveries through high performance computing
DALLAS (PRWEB) NOVEMBER 12, 2018 - CoolIT Systems, the world leader in modular, scalable data center liquid cooling technology, is announcing details of new customer collaborations and high-density Direct Liquid Cooling products at Supercomputing 2018 (SC18). These announcements further confirm CoolIT's leadership in warm water liquid cooling technologies for High Performance Computing (HPC) and Artificial Intelligence (AI).
Intel Partnership to Develop Direct Liquid Cooling Solutions for Xeon® Scalable Processors 
CoolIT Systems has partnered with Intel to develop high performance Direct Liquid Cooling solutions for Intel® Xeon® Scalable CPUs, including the recently announced advanced performance processors (codename Cascade Lake) coming in H1 2019.
Ready Solutions: High Density OEM Servers 
As the leading choice for server Original Equipment Manufacturers (OEM), CoolIT will showcase liquid-enabled servers from Cray, Dell EMC and Intel at booth #2819. With the broadest range of Coolant Distribution Units and supporting liquid cooling equipment, CoolIT and their OEM partners are delivering the most complete and reliable liquid cooling products to the HPC market. OEM server solutions include: 
CoolIT has partnered with Cray to engineer an extremely high-density Direct Liquid Cooling solution for the revolutionary supercomputing system code-named Shasta™ which will be unveiled at SC18. Purpose built for HPC, AI and Advanced Analytic workloads, this impressive system features dedicated liquid cooling to X86 CPUs, four IVOCs, 64 DIMMs and various other low-density heat sources across the server. By leveraging the liquid cooled Shasta™ server, Cray customers will benefit from double the density over the standard air-cooled configuration. This impressive system will be debuted at SC18, at the Cray booth (#2413) and CoolIT booth (#2819).
Dell EMC has collaborated with CoolIT Systems to offer Dell EMC PowerEdge C6420 servers with Direct Liquid Cooling specifically for high performance and hyperscale workloads. With factory-installed and warranty-certified liquid cooling, this HPC server allows customers to deploy 23% more rack equipment within existing infrastructure. CoolIT and Dell EMC offer an additional configuration utilizing rack-scale Coolant Distribution Units to service multiple racks that be installed as a part of new deployment. These offerings can help reduce overall cooling energy costs by up to 56%. This high-density HPC solution will be showcased both at the Dell EMC booth (#3218) and CoolIT booth (#2819).
Intel Compute Module HNS2600BPB (formerly codenamed Buchanan Pass)
CoolIT's custom-built, high density Direct Liquid Cooling solution for the Intel Compute Module HNS2600BPB features coldplates for the dual Intel Xeon Scalable Processors (Skylake), Voltage Regulators, and Memory. Capable of up to 86% heat capture, the liquid cooled Buchanan Pass will be on showcase at booth 2819.
CoolIT Systems Direct Liquid Cooling Enables Customer Initiatives 
Customers worldwide continue to collaborate and deploy CoolIT Systems reliable Direct Liquid Cooling data center solutions to support a broad range of scientific research and new discoveries. Recent customer announcements include:
Texas Advanced Computing Center (TACC)
The National Science Foundation (NSF) has awarded $60 million to TACC at The University of Texas in Austin to deploy Frontera, a new HPC system for extreme-scale science. The primary compute system, supplied by Dell EMC, will feature Dell EMC PowerEdge C6420 servers powered by more than 16,000 Intel® Xeon® Scalable processors and Direct Liquid Cooled by CoolIT Systems. When it begins operation in summer 2019, Frontera will be the largest supercomputer NSF has ever deployed and the fastest at any U.S. university.
Ohio Supercomputer Center (OSC)
Possessing the most efficient liquid cooling system in Ohio Supercomputer Center's history, the new 1.3 petaflop Pitzer Cluster will help the center tackle immense challenges, using AI and Deep Learning to ultimately drive human progress. CoolIT Systems is proud to team with Dell EMC and Intel to enable this powerful supercomputer with Direct Liquid Cooled PowerEdge servers. To support Pitzer Cluster's HPC requirements, CoolIT's Passive Coldplate Loop for Dell EMC PowerEdge C6420 will deliver dedicated liquid cooling to dual Intel® Xeon® Skylake processors in each of the 256 CPU nodes, managed by a stand-alone, centralized pumping CHx650 Coolant Distribution Unit.
Dell EMC HPC & AI Innovation Lab
CoolIT Systems has enabled liquid cooled infrastructure at Dell EMC HPC & AI Innovation Lab, allowing customers to evaluate liquid cooled Dell EMC PowerEdge C6420 servers prior to deployment. The 68-node rack is part of the Zenith Super Computer, a TOP500 system. Zenith is designed to develop innovative HPC products, perform application scalability studies and enable customers to test and simulate their unique HPC workloads on Dell EMC HPC Systems. Working directly with Dell EMC experts, customers can evaluate their HPC requirements and influencing variables, ensuring the final solution configuration is tuned for optimized performance from day one.
"Direct Liquid Cooling is a fundamental thermal management solution for the world's most demanding HPC and AI systems," said CoolIT Systems CEO & CTO, Geoff Lyon. "CoolIT technology is quickly becoming the ubiquitous choice of leading server and switch OEMs for their high density and high performance platforms."
Best-in-Class Coolant Distribution Units 
For the first time at SC18, CoolIT's newest and highest capacity Coolant Distribution Unit, the Rack DCLC CHx750, will be showcased. This row-based, liquid-to-liquid CDU manages the distribution of clean, treated coolant to and from a data center network and can support a 750kW of IT load with ASHRAE W4 warm water cooling.
CoolIT's liquid-to-liquid CDU showcase will also include the 4U Rack DCLC CHx80 that provides 80-100kW cooling capacity with N+1 redundancy to manage the most challenging, high density HPC racks.
CoolIT will demonstrate its adaptive, intelligent Command2 Control System for CDUs. Attendees can experience the plug-and-play functionality of Command2, including built-in autonomous controls and sophisticated safety features.
Two of CoolIT's newest liquid-to-air CDUs will be shown, including:
Rack DCLC AHx10, CoolIT's new liquid-to-air CDU that delivers the benefits of rack level liquid cooling without the requirement for facility water. The standard 5U system manages 7kW at 25°C ambient air temperature and is expandable to 6U or 7U configurations (via the available expansion kit) to scale capacity up to 10kW of heat load.
Rack DCLC AHx2, CoolIT's new liquid-to-air heat exchanging tool for OEMs and System Integrators for DCLC enabled servers to be thermally tested during the factory burn-in process, without liquid cooling infrastructure.
Latest Passive Coldplate Designs for CPUs, GPUs and Memory
Utilizing patented Split-Flow design, the latest CPU and GPU coldplates to support CoolIT's passive Rack DCLC platform will be displayed on booth #2819, including;
CLX-AP Passive CPU Coldplate for Intel Cascade Lake Xeon Advanced Performance Processors
RX1 Passive CPU Coldplate for Intel Xeon Scalable Processor Family (Skylake)
RD1 Passive CPU Coldplate for AMD EPYC processors
GP2 Passive GPU Coldplate for NVIDIA Tesla V100 and Tesla P100
MX3 and MX4 Passive Memory Coldplates
All-in-One STULZ Micro Data Center with Direct Liquid Cooling 
The STULZ Micro Data Center, which combines CoolIT's Rack DCLC with STULZ' world-renowned mission critical air cooling products to create a single enclosed solution for managing high-density compute requirements, will be on display at SC18. A modular and highly efficient solution, Micro DC is easily scalable to meet both the high-performance needs of today and the growth of tomorrow – even in places where space is limited. This 100% contained solution features integrated critical power, rack security and Direct Liquid Cooling connections and provides a cost-effective solution to quickly build up IT capacity where it is needed.
Technical Sessions at SC18 
Industry members can attend technical presentations hosted by CoolIT experts during SC18:
MONDAY NOVEMBER 12, 2018 
9:30 am at Dell EMC HPC Community Meeting, Fairmont Dallas 
Technology Of Tacc Frontera: Enabling The World's Fastest Academic Supercomputer With High-Density Direct Liquid Cooling 
Purpose built for high performance, hyperscale workloads, the liquid cooled Dell EMC PowerEdge C6420 is the ideal foundation to enable TACC Frontera's goal of expanding HPC to drive critical scientific and research advancement.
TUESDAY NOVEMBER 13, 2018 
11:30 am at Dell EMC Booth Theatre (SC18 Booth #3218) 
Empowering Energy Efficient Hpc Systems With Direct Liquid Cooled Dell Emc Servers 
Dell EMC and CoolIT Systems have partnered to provide a factory-installed and warranty-certified Direct Liquid Cooling solution to address power and cooling challenges for a wide range of HPC customers. Learn how PowerEdge C6420 enables greater data center performance, efficiency, density and scalability for systems such as TACC Frontera and OSC Pitzer Cluster.
About CoolIT Systems 
CoolIT Systems specializes in scalable liquid cooling solutions for individual servers through to the world's most demanding data centers and HPC systems. Through its modular, rack-based Direct Liquid Cooling technology, Rack DCLC™, CoolIT enables dramatic increases in rack densities, component performance and power efficiencies. From Passive Coldplate Loops specifically designed for the latest high TDP processors from Intel, NVIDIA and AMD, to Rack Manifolds and Coolant Distribution Units (CDUs), CoolIT's reliable technology installs into any server or rack, ensuring ease of adoption and maintenance. For more information about CoolIT Systems and its technology, email or visit http://www.coolitsystems.com/.
Contact Information
Lauren Macready
CoolIT Systems
+1 4032354895 Ext: 200
More from Packaging Products & Equipment