Convert your Cabinet into a Workstation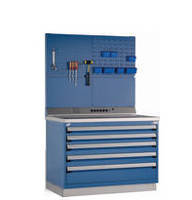 Three types of panels can help you convert your stationary cabinet into a workstation.

Easy to install and giving you optimal organization, the finishing, louvered and perforated panels, paired with the power feed panel, provide you with the opportunity to convert your current storage solution into a functional, polished and high quality workstation.

For a look that has even more punch, many components are also available in a stainless steel finish.

More from Software