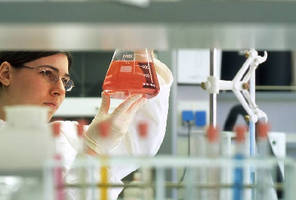 Press Release Summary: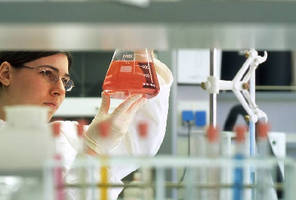 x
---
Original Press Release:

Composite Technical Services Introduces New Class of Bio-Based Polyols for Improved Performance in Polyurethane and Composite Applications



Dayton, Ohio - Composite Technical Services LLC has introduced Polycard(TM) XFN, a new class of bio-based polyols with the ability to significantly improve the physical properties of applications like bio-based rigid spray foams, sandwich panels and pour-in-place insulation systems. Polycard's multi-functional, aromatic polyols exhibit high thermal stability. The family of polyols has also demonstrated the capability to enhance compressive strength, increase fire retardancy and improve dimensional stability. Polycard permits manufacturers to increase the amount of renewable content in end products like foams without compromising performance when compared to petroleum-based products.

CTS developed Polycard with Italian partner Cimteclab S.r.l., to meet the demand for a low-cost renewable resource-based raw material without the supply restraints of conventional polyols or the environmental issues associated with petroleum-based organic compounds. Polycard is made from an aromatic structure or a six-member carbon ring obtained from cashew nutshell liquid using solvent-free technology. This ring enables shared electrons throughout the structure resulting in high rigidity and thermal stability. CNSL, an abundant agricultural by-product, is considered an industrial waste stream making the material less sensitive to changes in food and oil prices.

The flexibility of Polycard's chemical structure allows the material to be modified into other unique polyol structures suited to the polyurethane and composite industries. CTS offers the only bio-mannich polyol available in the industry. Polycard's mannich polyol (XFN-150), with a bio-content of 73 percent has a lower viscosity then petroleum-based mannich polyols. Its highly reactive nature allows spray foams to be applied at significantly faster rates.

In addition, the Polycard family's polymeric polyol contributes to the thermal stability and compressive strength of foam formulations. CTS can also use Polycard to custom-design bio-based products that help customers achieve specific performance attributes. Polycard is compatible with conventional and natural oil polyols.

Composite Technical Services LLC is a leading manufacturer of innovative, cost effective, environmentally sustainable materials and technologies for a broad range of industries that include automotive, aerospace, construction, marine, coatings and packaging. CTS, along with its Italian partner Cimteclab S.r.l., have pioneered ExaPhen(TM), a family of bioresins that include key product lines. ExaPhen is produced with a process that extracts (exa) phenolic (phen) resins from the non-edible agricultural by-products of cashew nuts yet retains the unique properties engineered by nature for high performance products. These properties include improved thermal stability, heat resistance, fire retardancy and compressive strength. Novocard(TM) XFN liquid novolac resins, part of the ExaPhen family, is an epoxy hardener designed to deliver improved physical and processing properties suited to composite manufacturing. ExaPhen's latest product line, Polycard(TM) XFN, is a new class of bio-based polyols with the ability to significantly improve the mechanical properties of bio-based rigid spray foams, sandwich panels and pour-in-place insulation systems. CTS's total solution takes customers from design concept and development of manufacturing processes to testing and production. CTS can work with customers to tailor products to unique requirements.

For more information about CTS contact Debi Talentino by email debi@ctsusa.us or call 937-660-3783.

More from Machinery & Machining Tools