CD Formulation Provides Pharmaceutical Testing on Tablet Fragility, Dissolution, and Disintegration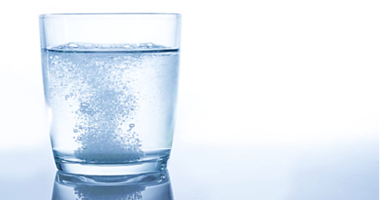 Pharmaceutical testing is a must to ensure that all medications meet the top quality, safety, and performance requirements before they enter the market. CD Formulation's cGMP-compliant laboratory is well-equipped to identify both the chemical and structural composition of each drug substance. More recently, the company announced to broaden its service range to tablet fragility test, dissolution test, and disintegration test.
"Staffed with a group of pharmaceutical experts specialized in chemistry, biochemistry, and engineering, CD Formulation has grown to be one of the finest contract service organizations. Our testing laboratories have both expertise and experience to handle the most complex formulation problems," said the Marketing Chief of CD Formulation. "Our analysis and testing services will support pharmaceutical companies at every step and phase of the drug development lifecycle, making sure the entire drug development process complies with the latest regulatory standards and requirements."
Below are some of the testing services newly introduced by CD Formulation:
Tablet Fragility Test
The tablet fragility test is purposed to determine the resistance of tablets against mechanical stress, both shaking and erosion. Theoretically speaking, the higher the percentage of fragility, the greater the loss of tablet life. The physical and chemical properties and stability of API have a great influence on the friability of tablets. Other factors such as excipients and the production process will influence tablet fragility as well. CD Formulation's experienced analysis experts can perform tablet fragility tests by pharmacopeia methods, helping clients to conduct an appropriate risk assessment of the finished drug.
Drug dissolution test is a standardized method for measuring the release rate of a drug from a given dosage form, which helps to evaluate the performance of a drug. CD Formulation's dissolution testing is performed under specified conditions according to specific applicable pharmacopoeial standards, such as Four Dissolution Apparatuses Standardized, USP Dissolution Apparatus 1 – Basket (37 °C ± 0.5°C), USP Dissolution Apparatus 2 – Paddle (37°C ± 0.5°C), USP Dissolution Apparatus 3 – Reciprocating Cylinder (37 °C ± 0.5°C), and USP Dissolution Apparatus 4 – Flow-Through Cell (37 °C ± 0.5°C).
The disintegration test is to evaluate the ability of a sample, mostly tablets, capsules, and enteric-coated tablets, to break into smaller particles under standard conditions. The results will provide critical safety data on the bioavailability of drugs in vivo without the use of in vivo methods. At CD Formulation, a series of methods such as the test-tube method, sieve method with shaker, sieve method, and pharmacopoeial method are used to test disintegration for drugs.
Please visit the website https://www.formulationbio.com/analytical.html to learn more.
About
Successfully solving drug formulation and delivery issues for its global customers is always the goal of CD Formulation. Equipped with advanced facilities that comply with GMP regulations, CD Formulation is of great help to pharmaceutical companies during the progress of formulation, from initial pre-formulation trials to commercial manufacturing. Moreover, after years of untiring efforts, the company has also extended its product lines to pharmaceutical excipients, cosmetic ingredients, food ingredients, offering almost 1,000 excipients or raw materials across the globe.