Bosch Unveils 64 New Motors for Furniture Industry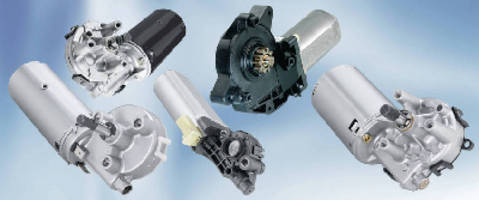 BROADVIEW, IL, - Robert Bosch LLC aims to shake up the furniture industry by announcing 64 new DC electric motors for end-use furniture and cabinetry. The motors represent a significant expansion of the company's offering in the industrial marketplace, specifically in the furniture industry.

The various motors can serve as actuators or direct DC drive power. Most come with gearboxes already integrated. They are intended for use in applications such as electric power recliners, elevating beds, TV-projector screen lifting and lowering, power sliding doors and more. Both standard and custom electrical connector configurations are offered, and custom mounting options are readily available.

"These motors are solid, proven performers drawn from motors used in other industries. Reliability and service life have already been demonstrated, and they have very favorable price-performance ratios," notes Kenn Langosh, Sales Manager for Industrial Motors. "They are particularly suited to furniture applications, where relatively short cycle times and high torque are often required."

The motors are also manufactured and sold worldwide, he added, so uniform international quality and rapid local availability are key features that will help
the furniture business. Bosch motor factories are all ISO90001 and ISO14001 certified.

Bosch announced a total of five new families of motors suitable for furniture
applications. Weights range from 0.33-1.3kg. Motors in 12V or 24V form are
available within each family:


AHC Family - 24 motors (four are actuator motors with spindles); nominal current 2.3-13.4A, nominal power 5-29W, breakaway torque 0.3-23Nm.


AHP Family - 13 motors; nominal current 1.5-9A, nominal power 4-35W, breakaway torque 1.2-17.2Nm.


FPG Family - 6 motors; nominal current 3.5-9A, nominal power 8.9-11.6W, breakaway torque 9-12.2Nm.


CHP Family - 15 motors; nominal current 0.7-10A, nominal power 12-53W, breakaway torque 3-30Nm.


CEP Family - 6 motors; nominal current 2.5-7A, nominal power 10.5-26W, breakaway torque 20-40Nm.

In addition to offering a line of DC electric motors with off-the-shelf availability, Bosch is a global supplier of switches, relays, sensors and other related components. The company is also uniquely positioned to offer integrated and engineered systems as well as motors.

A detailed catalog of Bosch motors for the furniture industry is available online
at www.bosch-ibusiness.com. A hard-copy catalog as well as consultation and
engineering support are available by contacting Kenn Langosch, Sales Manager, (ph) 708-865-5286, e-mail kenn.langosch@us.bosch.com.

In the industrial motor arena, Bosch is a global leader in the design and manufacture of DC motors. Bosch has 132 manufacturing facilities in 31 countries around the world,
allowing for unusual flexibility in design and manufacture, and shorter design and delivery times than other suppliers, all at very competitive prices.

The Bosch Group is a leading global supplier of technology and services. In the areas of automotive and industrial technology, consumer goods, and building technology, some
280,000 associates generated sales of 45.1 billion euros ($66.4 billion) in fiscal year
2008. The Bosch Group comprises Robert Bosch GmbH and its more than 300 subsidiaries and regional companies in over 60 countries. Including sales and service partners, Bosch is represented in roughly 150 countries. This worldwide development, manufacturing, and sales network is the foundation for further growth. Each year, Bosch
spends more than 3.5 billion euros, or eight percent of its sales revenue, for research and development and applies for over 3,000 patents worldwide. With all its products and services, Bosch enhances the quality of life by providing solutions which are both innovative and beneficial.

In North America, the Bosch Group manufactures and markets automotive original
equipment and aftermarket products, industrial drives and control technology, power
tools, security and packaging technology, thermotechnology, household appliances, solar
energy and healthcare. Bosch employs nearly 24,000 associates in more than 70
locations throughout the U.S., Canada and Mexico, with reported sales of $8.6 billion in fiscal 2008. For more information on the company, visit www.boschusa.com.
For more information on Bosch industrial motors, visit www.bosch-ibusiness.com.

Note: Figures based on 2008 conversion rate of 1 Euro = $1.4710 U.S.; 2007 rate of 1 Euro = $1.3704 U.S.


Related