BC Engineering and Design Adds Improved Scanning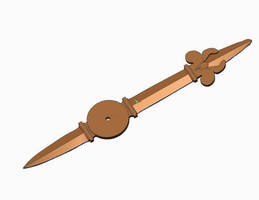 BC Engineering and Design has recently upgraded from a FARO® Platinum arm CMM to an Edge® with laser scan capability.  Our engineers can take the most complex of profile shapes and either reverse engineer the piece into a 3D solid model and 2D drawing or check the part against a solid model.



With our software we can check your parts and provide a report that shows variances from nominal including tolerance values.



BC Engineering and Design has been working with LB B Associates on the renovation of the Thurgood Marshall Courthouse in Manhattan, New York.  The clock hands were damaged and needed replacement.  By using the FARO® Edge with scan attachment, the complex filigree ends were scanned and a 3D model created that can be directly loaded into a CNC milling machine and new parts made directly from the model file rather than manually programming the mill.



More from Laboratory and Research Supplies and Equipment