Adding Value to Personal Effects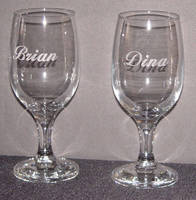 If you sell personal items of value, nothing helps link that item to a specific customer like a personalized mark, logo, or their name. The problem comes with how to do it safely, permanently, and without any damage to the item. Enter – "Laser-Marked Identification"! Personalized laser marking on high-quality personal articles is the upcoming trend in quality specialized items for the discriminating consumer; and laser-marked identification is now becoming a popular product offer for those who sell high-quality personal effects. 



Much better than traditional air-punch, chemical etching or ink printing, systems like the LaserPro Stellar Mark I-Series by GCC requires no ink, no acid or organic solvents, and will avoid any unnecessary damage to expensive and quantity-limited personal effects. The laser beam has a superior marking frequency of up to 100 KHz, leaving permanent marks by physically modifying the surface of the material. It can make excellent high-contrast crisp images or characters on materials, such as precious metals, stainless steel, aluminum, copper, even silicon. Combine a system like the LaserPro Stellar Mark I-Series with powerful marking software like G-Mark Advance and you've now opened a world of graphic functions. You can choose from any TrueType font and customize characters with detailed clipart to create personalized identifications or logos.



The LaserPro Stellar Mark I-Series is just one of the many systems offered by GCC through JorLink in helping their customers realize their full potential in business applications of laser engraving.



More from Agricultural & Farming Products