A Customer's Annualized Cost Savings of $26k is Top Priority for NTN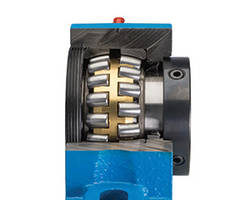 NTN strives to provide our customers with new options to find annualized cost savings through our stockroom and plant audits.
Recently, an industrial absorbents customer was experiencing reliability issues with the bearings used in their bucket elevators. After performing a thorough audit, NTN found that the current bearings were experiencing extreme misalignment and contamination issues. As a result, we recommended our Bower Type E mounted units that allow for +/- 2° of misalignment and includes a double lip contact seal with metal guard for heavily contaminated environments. Ultimately, we saved our customer over $26k! Learn about the details here.
Let us help you with any bearing challenges and provide you cost savings too! To get started, reach out to your NTN Territory Manager or contact us today at [email protected].