4100-OTM Continuous Interface Monitoring of Vapour, Oil and Water Phases In Transfer Pipes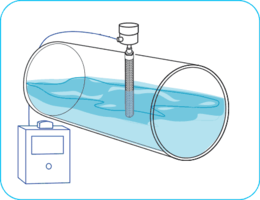 The ARJAY 4100-OTM sensing probe monitors the capacitance field between the probe and the concentric shield. The probe capacitance changes as the different dielectric phases of vapour, oil and water surround the probe. This interface signal is used to provide outputs, displays and relay control.
All calibration, control interface and power wiring is done at the main control unit. The touch screen provides a simple menu-driven operator interface and display. The Arjay App board controls the signals from the probe, applies the appropriate calibration algorithms and interfaces this information to the touch screen and PLC hardware.
Arjay Engineering Ltd.
2851 Brighton Rd.
Oakville ON L6H6C9
Phone: 905-829-2418
Contac: Ben Benkov
Sales
Email: bbenkov@arjayeng.com
Contact This Company Download Spec Sheet
Related