Taylor Devices, Inc.
90 Taylor Dr., North Tonawanda, NY, 14120, USA
Latest New Product News from
Taylor Devices, Inc.
Fasteners & Hardware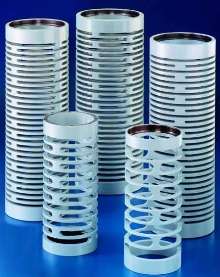 Jun 29, 2004
Made of steel, stainless steel, aluminum, titanium, or high-strength plastics, machined springs provide linear and repeatable spring elements that fit within confined volume and remain in line when they stroke. With cross slot configuration, they do not tilt or rotate when exercised. Product design stays within fatigue limits and features inherently square ends. Single-piece construction can... Read More
Other Company News from
Taylor Devices, Inc.