4080 Enterprise Way
Flowery Branch, GA 30542
Over 500,000 downloads over the past 3 years Flowery Branch [GA] - BITZER launched the first free refrigerant pressure-temperature application designed for iPhone™, Blackberry™, and Android™ devices over 3 years ago. Since then, over Â-½ Million downloads have made it one of the most popular apps for A/C and refrigeration technicians. The application is an intuitive saturated pressure...
Read More »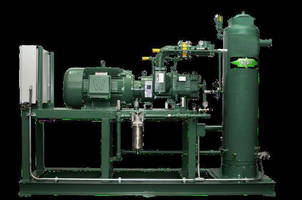 Presenting ammonia industrial refrigeration packages at the IARW-WFLO Show in Hollywood, FL Flowery Branch [GA]- BITZER US, Inc. will promote its new line of Ammonia Refrigeration Packages at the IARW-WFLO Show in Hollywood, Florida, the week of May 5th. BITZER has marketed its line of Open-Drive Reciprocating and Screw Compressors for ammonia applications for years, but now the company is...
Read More »
The Eraser Company, Inc. Announces Eraser's WC302 Automatic Wire Tubing Cutter • High demand for frequency-regulated compressors • The Dallas tradeshow attracts industry experts. Flowery Branch, GA - Discussions at AHR have again confirmed that BITZER customers increasingly base their investment decisions on the life-cycle costs of a system, demonstrating that BITZER is on the right path with...
Read More »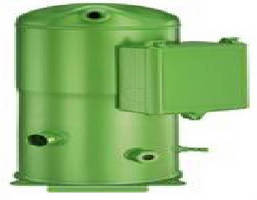 Available in 5 capacity steps of 10, 12, 13, 15, and 20 hp, GSD 6 Series is suited for HVAC applications with condensing temperatures up to 154°F as well as for heat pump applications with extreme operating conditions of -4 to +122°F. Low noise units featureÂ- high isentropic efficiency levels and can be mounted directly onto mounting rails in tandem and trio...
Read More »
With ESEER (European Seasonal Energy Efficiency Ratio) of over 5, CSV series intelligent compact screw compressor meets requirements of EMC directive. Variable speed with integrated frequency inverter maximizes energy efficiency,Â- while refrigerant-cooled electronics promote operational reliability and maintenance-free operation. Used in chillers for air conditioning systems, in...
Read More »
· New generation: the NEW ECOLINE series. Our trusted reciprocating compressors are now even more versatile and efficient. · Intelligent, capacity-controlled Screw Compressors of the new CSV series with integrated frequency inverters · New ORBIT 6 Scroll Compressor family Sindelfingen, Germany - Intelligent, Efficient, Reliable: BITZER will be displaying a wide range of new products at...
Read More »
Atlanta, GA - February 6, 2012 - BITZER, a global leader in A/C and refrigeration compressor technology, unveiled a new booth design at this year's AHR EXPO in Chicago and presented a variety of new Compressors and Heat Exchangers. BITZER's display focused on high efficiency Screw, Scroll and Semi-Hermetic Reciprocating Compressors and an entirely new product line. Shell & Tube Heat Exchangers....
Read More »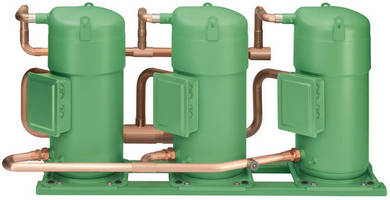 Specifically designed for R410A, commercial ORBIT 8 Series includes 6 displacements with cooling capacities from 15-40 tons at 60 Hz. Products assist chiller manufacturers in obtaining efficiency levels higher than those required by current standards. It does this via application-specific compressor optimization. Sound level virtually eliminates need for sound jackets, and oil circulation rate of...
Read More »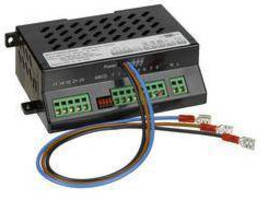 Model SE-C1 monitors CSH and CSW series compact screw compressors and HS.64 and HS.74 series semi-hermetic screw compressors, while SE-C2 can be used for HS.85 series semi-hermetic screw compressors. They measure motor/discharge gas temperature, rotation direction, and phase failure as well as phase asymmetry, switching frequency, and oil supply. Status is shown on display with up to 29...
Read More »