68 Ward Road
Lancaster, NY 14086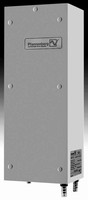 Side mount heat exchangers, designed for complete outside or inside cabinet installation, are available in cooling capacities from 650-5,000 W. Suited for use in various industries, they provide thermal management of electrical and electronic enclosures. Each unit features integrated temperature monitoring and compact design with thermostat and solenoid valve for temperature control. Products are...
Read More »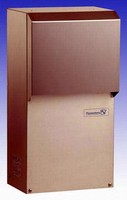 Offered in NEMA 12, NEMA 3R/4, and stainless steel NEMA 4/4X versions, DTS 3000 Series cools electrical and electronic enclosure applications in various industries. Capacities range from 4,000-20,000 BTU, and operating voltages are 115, 230, and 460 Vac. While stainless steel NEMA 4/4X unit is suited for all wash-down related applications, all units feature unobstructed airflow management for...
Read More »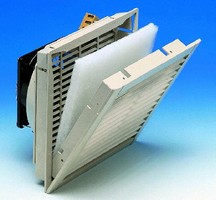 Delivering cool, filtered air, Filterfans-® combine air filter with forced air cooling system utilizing outside air. Air propelled into cabinet displaces warm air which exits through exhaust fan. Click-and-fit design eliminates bolts and minimizes installation time. Made from ABS plastic, Filterfans carry out-of-box NEMA 12 rating and can be installed on most enclosure cabinets without...
Read More »