Columbia Weather Systems, Inc.

5285 NE Elam Young Pkwy Suite C100
Hillsboro, OR 97124-7135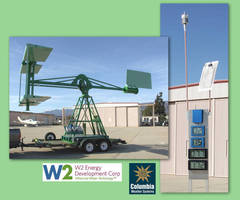 W2 Energy Development Corporation has selected Columbia Weather Systems' Orion Weather Station to provide meteorological data as they develop their latest project to capture wind energy. The WindWing utilizes a lever principle and an airplane-like wing for capturing the force of the wind. This results in a significant mechanical advantage for converting the wind's kinetic energy into electricity,...
Read More »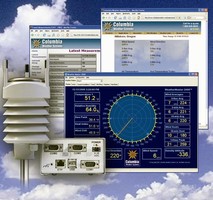 Weather MicroServer includes Modbus TCP/IP interface for communication with industrial automation systems and OPC servers. Also featuring XML, SNMP, and FTP communication protocols, system interfaces with any CWS weather station to provide range of weather sensor and monitoring options. It creates Internet-ready system by automatically providing FTP output, XML web service, and Internet browser...
Read More »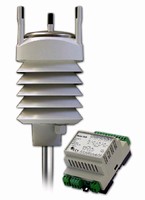 Interfacing directly with PLC applications, Orion 420 facilitates industrial plant and facility management. Unit monitors temperature, barometric pressure, relative humidity, rainfall, and wind direction and speed. Data from these sensors are computed to provide calculated parameters including dew point, heat index, wind chill, degree-day temperatures, and density altitude. With ultrasonic wind...
Read More »