Sample Management Software minimizes use of assay resources.
Press Release Summary: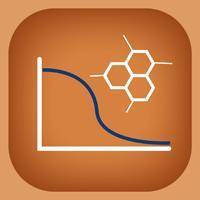 July 16, 2014 - Available with Mosaic v6.0, Mosaic Assay Requesting consolidates requests throughout organization, optimizing assay platform efficiency and minimizing waste of reagents and consumables. Assay preparation details, such as dilution concentrations, delivery form, and volumes, need only be entered once. Requestors can then select assays without having to input parameters. Mosaic checks that there is sufficient sample in distributed inventory, and informs requestor if assay can be performed.
Original Press Release
Mosaic Assay Requesting Module Increases Assay Efficiency, Saving Time and Cost
Press release date: July 10, 2014
New module for Titian Software's leading sample management software will minimise the use of assay resources
LONDON, UK -- Leading sample management software provider, Titian Software (
www.titian.co.uk
), has announced that it will be introducing Mosaic Assay Requesting - a major new module that integrates fully with the highly regarded Mosaic sample management software suite. By providing requestors with a very simple user interface and consolidating requests throughout the organisation, Mosaic Assay Requesting generates major time-savings, improves assay platform efficiency and minimises waste of reagents and consumables. Assay Requesting will be available in September 2014 with the release of Mosaic 6.0.
With Mosaic's Assay Requesting module, assay preparation details, such as dilution concentrations, delivery form (neat/solution), volumes and plate layout, need only be entered once. Requestors can then select assays in a few clicks, without having to input these parameters. Mosaic then checks that there is sufficient sample in the organisation's distributed inventory, and informs the requestor immediately if the assay can be performed or not. For each sample, Mosaic Assay Requesting also alerts requestors if an assay has been requested previously for the same sample, thus avoiding wasteful duplication of the assay run which minimises usage of valuable sample, reagents and consumables.
Mosaic Assay Requesting aggregates all assay requests and provides a summary view for the sample bank operator, who can then decide to consolidate samples requested for the same assay onto the same plates. This ensures that the assay platforms are working on complete plates as often as possible, maximising the efficient use of assay platforms and consumables.
Edmund Wilson, Titian's CEO commented: "We have worked with a multinational pharmaceutical customer on the development of Mosaic Assay Requesting and the first installation is already delivering workflow improvements. When we presented Assay Requesting at our recent User Group Meeting it was received with great enthusiasm by customers, who recognised the efficiencies and cost-savings that it would bring. It is a significant development for Mosaic, and with the formal launch approaching, we invite customers and interested parties to see how Mosaic Assay Requesting can enhance their overall sample and assay management".
The Assay Requesting module will be available for new and existing Mosaic customers in September 2014 as an optional addition to the Mosaic 6.0 release.
Mosaic is a comprehensive, modular software suite that controls and monitors all aspects of sample storage and preparation. These include sample inventory tracking and ordering, workflow management, control of third party robotic equipment such as automated stores and liquid handlers, and integration with existing IT systems. From small biotech and academic research facilities to global pharma, Mosaic helps to provide a seamless, error-free sample supply chain. For more information please visit the Titian Software website at
www.titian.co.uk
.
Titian
Established in 1999, Titian supplies software products and consultancy services that help clients to improve the management of samples (compounds, reagents and biological samples) for their vital research processes. Titian's Mosaic sample management software is trusted globally to provide increased sample quality, service levels, and sample conservation while reducing overall operating cost and time.
Titian also provides strategic and technical consultancy to help life science research organisations optimize their sample management processes. Building on 15 years of experience and extensive knowledge of industry best practice, Titian offers consultancy services including user requirements capture, process mapping and re-engineering, and software system implementation.