Product News: Electronic Components & Devices
Power Management and Audio ICs increase operational efficiency.
Press Release Summary:
April 2, 2010 - Extending battery life for music-enabled devices, DA9057 integrates dual-input switching USB power manager/Li-ion battery charger, true-ground Class G headphone driver, and 5 programmable DC/DC converters. Latter optimally supports 24-bit stereo audio headphone playback on 5 mW power budget. Also available, DA7201 is 3 W mono audio power amp capable of driving 4 ohm speaker loads. Its 1.5 mm² footprint allows placement close to speaker, enabling peak efficiency exceeding 90%.
Original Press Release
Dialog Semiconductor Unveils New Class of Ultra-Efficient Configurable System Power Management & Audio ICs
Press release date: March 10, 2010
Highly featured power management and audio device with complementary Class D speaker driver - combines efficiency with outstanding performance for battery-powered devices
Kirchheim/Teck - Dialog Semiconductor plc (FWB: DLG), a leading provider of high performance power management and audio semiconductor solutions, has announced its second generation of system level power management ICs, which now include an integrated class G codec. Called the DA9057, the device's five on-board dc/dc converters optimally support 24-bit stereo audio headphone playback on a 5mW power budget. This further extends battery life for music-enabled devices.
The DA9057 combines the industry's most flexible power sequencer with a fully programmable filter/mixer engine to support a wide variety of ARM-based multimedia processors.
Its power handling capability is maximised by the integration of a dual-input switching USB power manager/Li-ion battery charger plus five programmable dc/dc converters. This architecture increases the current available to a system, enables 'instant on' operation and allows handsets to run cooler with less time spent charging.
A dedicated programming graphical user interface empowers OEMs to easily optimise a system's power sequencing requirements, even when additional functionality is added late in the design cycle.
The DA9057's integrated true-ground Class G headphone driver is up to 70 per cent more efficient than a standard Class AB amplifier.
In addition, a standalone filterless Class D speaker driver has also been introduced. The DA7201 is a 3W mono audio power amplifier capable of driving 4 ohm speaker loads. The component is typically twice as efficient and has a smaller footprint than its Class AB equivalent.
Designed to interface directly to the DA9057's differential line outputs, its tiny 1.5mm2 footprint allows placement close to the speaker, delivering a peak efficiency greater than 90 per cent, and reduces heat build-up in portable applications with embedded mono or stereo speakers. Both the DA9057 and DA7201 allow direct battery connection.
"Handheld mobile internet devices, such as smartphones, are becoming ever more powerful and the pressure to free board space, manage power budgets and heat build-up within the product casing have become our customers' biggest concern" explained Mark Jacob, Dialog's director of marketing for audio & power management. "We've responded by carefully combining the most power-efficient technologies at higher levels of integration and delivered a highly compact yet flexible mixed signal solution for this burgeoning market," added Jacob.
Other functions integrated on DA9057 include a programmable LED backlight driver, backup coin-cell charger, touchscreen interface, voiceband codec with sidetone, ALC (automatic level control), general purpose filter engine and 5-band equaliser.
Engineering samples of the DA9057 are available now in a 7x7mm BGA 169 package. Engineering samples of the DA7201 will be available from April in a wafer level CSP 9 package. Volume production delivery for both devices will begin in Q4 of 2010.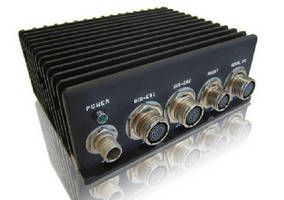 Computer Hardware & Peripherals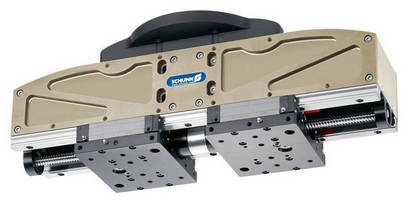 Material Handling & Storage, Robotics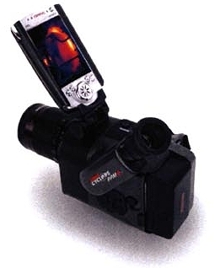 Optics & Photonics