Product News: Vision Systems, Optics & Photonics
UV Excimer Laser Mirrors deliver more than 30 billion pulses.
Press Release Summary: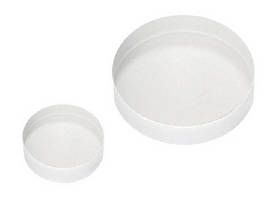 January 30, 2013 - Designed with excimer-grade UV fused silica substrates and polished to better than λ/10 flatness and 10-5 surface quality, Long-Lived Deep UV Excimer Laser Mirrors offer projected lifetimes >30 billion pulses when used in proper photocontamination controlled environment. All dielectric high reflector coatings minimize absorption and maximize reflected energy at 193 nm. With special Pet-G and metal foil packaging, parts are delivered clean and protected from environmental photocontamination.
Original Press Release
Newport Introduces Long-Lived Deep UV Excimer Laser Mirrors
Press release date: January 29, 2013
Irvine, CA – Newport Corporation, a worldwide leader in laser and photonic solutions that Make, Manage, and Measure Light®, introduces long-lived deep ultraviolet (UV) excimer laser mirrors with projected lifetimes greater than 30 billion pulses when used in the proper photocontamination controlled environment.  The advanced new mirrors feature all dielectric high reflector coatings to minimize absorption and maximize reflected energy at 193 nm.

The high energy laser mirrors are designed with Excimer-grade UV fused silica substrates which are polished to better than λ/10 flatness and 10-5 surface quality to preserve wavefront quality and maintain excellent stability.  All coating and testing are done in a special photocontamination controlled deep UV cleanroom that has been qualified to 193nm standards.

According to Optics product manager at Newport, Anna Sansan Wang,"Extensive analysis, research and testing have been done to better understand the conditions at these short wavelengths. Our coating scientists have investigated various conditions including thermal issues, densification of materials, and wavelength shift in order to properly optimize the performance of the mirrors at 193 nm under long term use."

Newport's new laser mirrors offer exceptionally high laser damage resistance.  Special Pet-G and metal foil packaging ensure that parts are delivered clean and protected from any environmental photocontamination.  The long-lived deep UV Excimer laser mirrors will be featured at SPIE Photonics West in Newport's booth #1301 at Moscone Center, San Francisco, CA, February 5 - 7, 2013.  For more information, please go to:  www.newport.com/LaserMirrors.

About Newport Corporation
Newport Corporation is a leading global supplier of advanced-technology products and systems to customers in the scientific research, microelectronics manufacturing, aerospace and defense/security, life and health sciences and precision industrial manufacturing markets.  Newport's innovative solutions leverage its expertise in high-power semiconductor, solid-state and ultrafast lasers, photonics instrumentation, sub-micron positioning systems, vibration isolation, optical subsystems and precision automation to enhance the capabilities and productivity of its customers' manufacturing, engineering and research applications.  Newport is part of the Standard & Poor's SmallCap 600 Index and the Russell 2000 Index.

Company Contacts:
Pete Neely
Director, Marketing Communications
Tel: 800-222-6440 / +1 949-863-3144
E-mail: pete.neely@newport.com

Anna Sansan Wang
Optics Product Manager
Tel: 949-437-9849
E-mail: anna.wang@newport.com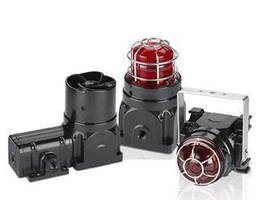 Electrical Equipment & Systems, Safety & Security Equipment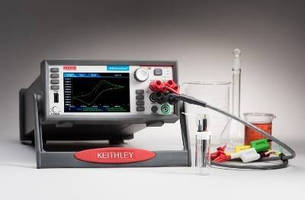 Test & Measuring Instruments, Laboratory and Research Supplies & Equipment