Test Management Software drives semiconductor quality.
Press Release Summary:
April 1, 2014 - Architected on Sequoia platform, OptimalEnterprise 5.5 enables test and product engineers to customize their environment based on manufacturing requirements. Program incorporates PAT algorithms, coupled with simulation and analysis engines. Engineers can create quality indices for any device based upon any combination of results from eTest/WAT, Wafer Sort, Final Test, and System-Level Test operations. Additional features include product traceability and automatic ATE configuration management.
OptimalTest
18 Einstein St., Nes Ziona, 74140, Israel
Original Press Release
OptimalTest Release 5.5 Drives Semiconductor Product Quality to New Levels
Press release date: March 25, 2014
End-to-end software solution significantly improves Part Average Test, automatic ATE configuration and product traceability for better RMA management.

NESS ZIONA, Israel – OptimalTest, a leader in enterprise-wide test management solutions, today announced the availability of Release 5.5 of its OptimalEnterprise solution. This latest release incorporates new capabilities for superior outlier detection, automated ATE configuration and enhanced part traceability. Architected on a new data platform, Sequoia, OptimalEnterprise 5.5 enables test and product engineers to customize their environment based on their specific manufacturing requirements.

To remain competitive in the global electronics marketplace, it is essential for today's semiconductor companies to implement superior outlier detection capabilities. Release 5.5 delivers these capabilities through the incorporation of the industry's most comprehensive library of proven PAT algorithms, coupled with powerful simulation and analysis engines. Product and test engineers can now create quality indices for any device based upon any combination of results from eTest/WAT, Wafer Sort, Final Test and System-Level Test operations. Once the indices have been established, Release 5.5 incorporates fully-automated publication capabilities that rapidly distributes the outlier detection algorithms across a manufacturer's global supply chain operations.

"OptimalTest's outlier detection capabilities enable us to perform real-time drift screening in our manufacturing operations," said Craig Nishizaki, senior director of ATE development at NVIDIA. "The new data augmentation capabilities in Release 5.5 allow us to define actionable parameters based on the results of multiple test insertion steps. Using this cross-operational information, we can make very sophisticated real-time decisions in test operations that enable us to measurably improve our product quality. That benefits both NVIDIA and our customers."

Additional product features within Release 5.5 include enhanced product traceability and automatic ATE configuration management. With the growing adoption of multi-chip packages, the ability to trace the test history for every part in the package is essential. Customers can now track the full test "DNA" of every part in a multi-chip package, even to the point of reconstructing a full wafer map based on any die from a multi-chip design. OptimalTest's ATE configuration suite enables engineers to verify that a tester is properly configured for the specific unit under test. This effectively eliminates the potential for incorrectly configured testers that can lead to poor test performance and incorrect binning, resulting in test escapes and/or reduced yields.

All of these new and enhanced capabilities are based on the new Sequoia Platform that is a fully integrated component of Release 5.5. Customers can now orchestrate and customize new parameters, processes, algorithms and analysis. This data augmentation capability enables customers to visually script customized Virtual Operation Rules (VOR) than can provide more in-depth analysis at any step in manufacturing test. In addition, customers can also incorporate external data sources to drive VOR extending the features and functionality of OptimalEnterprise to maximize the value of virtually any information that is gathered during manufacturing test operations.

"We are a customer-driven company" said Dan Glotter, founder and CEO of OptimalTest. "Given the criticality of our software solution within the semiconductor manufacturing environment, we must work very closely with our customers to develop new solutions for their biggest manufacturing challenges. Release 5.5 reflects our ongoing commitment to ensure that the improvements and enhancements we make to our solutions are driving measureable results for our customers."

About OptimalTest
OptimalTest provides industry-leading, big data management solutions for the global semiconductor supply chain that drive significant improvements in yield, operational efficiency and quality management. Through the use of the company's innovative enterprise solutions, customers benefit from rapid access to high-integrity manufacturing data that enable superior data-driven decisions and increased revenue. Over 1 billion units are processed every month through OptimalTest solutions. For more information, visit http://www.optimaltest.com.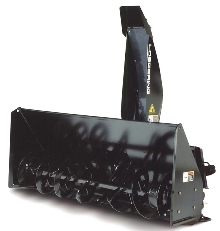 Non-Industrial Products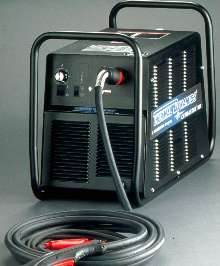 Machinery & Machining Tools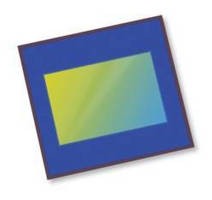 Sensors, Monitors & Transducers