Software enables remote management of SQL server.
Press Release Summary:
May 31, 2006 - With SQL mobile manager v2.3 database administrators can securely manage SQL Server infrastructures from Windows Mobile Device such as cell phone or PDA. It offers performance metrics such as users, processes, batches, and network traffic. Alerts can be configured for CPU utilization, failed jobs, blocking processes, and stopped services. Software allows administrators to remotely reboot server, execute TSQL commands and batches, and start or stop job, agent, or service.
Idera
11191 Westheimer Rd., Suite 868, Houston, TX, 77042, USA
Original Press Release
Idera Announces New Solution to Provide SQL Server Monitoring & Management From Windows Mobile Devices
Press release date: April 25, 2006
SQL Mobile Manager Enables Real-Time Performance and Availability Monitoring, Diagnostics and Administration of SQL Server Infrastructures >From Cell Phones and PDAs
HOUSTON, April 25 / -- Idera, a leading provider of management and administration solutions for Microsoft SQL Server, today announced the availability of SQL mobile manager version 2.3, a powerful remote management and administration solution for SQL Server environments. SQL mobile manager enables database administrators to securely monitor and manage their SQL Server infrastructures anytime, anywhere from a Windows Mobile Device such as a cell phone or a PDA.
SQL mobile manager enables database administrators to:
Get immediate access to SQL Server performance metrics and alerts -- Database Administrators can check the performance and availability of their SQL Server infrastructures at a glance and can be actively and instantly alerted to problems and outages.
Respond more quickly to resolve database issues -- Instant alerting of SQL Server issues -- regardless of location -- and powerful diagnostic and administration functions enable rapid response and remediation, dramatically reducing downtime.
Reduce Support Costs -- Proactive, rapid, remote response reduces the time spent on support activities and reduces the time and expense required for on-site visits.
"SQL mobile manager provides my team with flexibility, convenience, and the ability to act quickly to ensure that our SQL Servers perform without hiccups," said David Bentz, Development Manager, Sears Home Improvement Products. "We really like being able to monitor our servers from anywhere 24 x 7. And with the instant alerts, monitoring, diagnostic details, and management features that SQL mobile manager provides, we can diagnose and correct SQL Server problems before users even notice -- all from a mobile device!"
SQL mobile manager provides a comprehensive set of performance metrics, diagnostics, alerts, management information and administrative actions including:
o Real-time and historical performance metrics such as users, processes, batches, transactions, CPU and memory utilization, network traffic and disk I/O o SQL Server Agent and Job status o SQL Server and operating system event log content o Configurable alerts for items such as CPU utilization, database growth, paging, network traffic, long running jobs, failed jobs, blocking processes and stopped services o Tuning guidelines for reducing bottlenecks and improving performance o SQL Server hardware and software configuration o Executing TSQL commands and batches o Starting and stopping a job, agent or service and rebooting a server
"SQL mobile manager represents a significant advance in the way Database Administrators are able to manage their SQL Server infrastructures," said Rick Pleczko, President and CEO of Idera. "It enables them see the health of their databases at a glance and respond rapidly, regardless of location, to diagnose and fix incidents from their mobile devices thereby providing increased service levels to their business users."
Pricing & Availability:
SQL mobile manager version 2.3 is available today and is priced at $795 per SQL Server instance. SQL mobile manager is compatible with SQL Server 2000 and 2005 databases. For more information, to download a free evaluation copy, or to purchase SQL mobile manager, please visit www.idera.com.
About Idera: Tools for SQL Server Management & Administration Idera delivers a new generation of tools for managing and administering the world's fastest growing database management system -- Microsoft SQL Server. Battle-proven and engineered for the enterprise, Idera's solutions are written by and for SQL Server experts. Our solutions include: Real time Performance Monitoring & Diagnostics, Auditing and Compliance, High speed Backup and Recovery, Load Testing, Mobile Monitoring & Management, Web-based Administration, Enterprise Job Management, and Configuration Management. Idera is a Microsoft Gold Certified Partner with over 2,500 customers and 30,000 licenses worldwide. Headquartered in Houston, Texas, with offices in London, and Sao Paulo, Brazil, Idera's products are sold and supported directly and via authorized resellers and distributors around the globe. For more information, or to download a free evaluation copy of any of Idera's products, visit www.idera.com.
Source: Idera
Web Site: http://www.idera.com/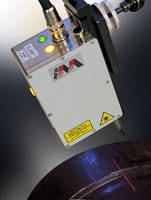 Sensors, Monitors & Transducers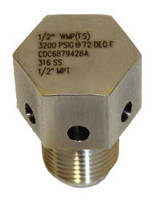 Fluid & Gas Flow Equipment