Product News: Portable Tools
Pneumatic Chain Saws feature patented chain brake.
Press Release Summary:
August 22, 2014 - Equipped with 4 hp motor that consumes 92 cfm of air at 90 psi, Series 5 1026, 5 1027, 5 1028, and 5 1029 are available with cutting capacity of 15, 17, 21, or 25 in. Units include Armor Tipped Guide Bar, Super Chisel saw chain 404 pitch, two separate oil lubricating systems for chain and motor, and chain brake that stops chain movement during kickback or repositioning of saw during cutting. Saws are ATEX Classified for safe use in hot work areas, Ex zones, or hazardous environments.
CS Unitec, Inc.
22 Harbor Ave., Norwalk, CT, 06850, USA
Original Press Release
CS Unitec Introduces New ATEX Classified Pneumatic Chain Saws with a Patented Chain Brake to Stop Chain Movement and Increase Safety
Press release date: August 21, 2014
Powerful and efficient at cutting of wood and plastic, these chain saws are suited for polyethylene plants, petrochemical industries, utilities, underground mines and subsea marine applications.

New CS Unitec series 5 1026, 5 1027, 5 1028 and 5 1029 air saws are designed with a chain brake to stop chain movement during kickback or repositioning of the saw during cutting, http://www.csunitec.com/saws/air-chain-saws.html. This is a unique safety feature that is required by many industries. These pneumatic chain saws are designed for cutting wood and plastic, as well as for underwater and underground mining applications.

These heavy-duty air chain saws feature two separate oil lubricating systems. One oiler provides lubrication to the saw chain. A separate oiler automatically lubricates the motor for long life, easy startup and low-maintenance. Safer than gas or electric in hazardous atmospheres, these pneumatic saws are ATEX Classified for safe use in hot work areas, Ex zones or hazardous environments. http://www.csunitec.com/nonsparking/atex-approved-tools.html

The powerful 4 HP motor consumes 92 CFM of air at 90 PSI. Each series of saws is available with a cutting capacity of 15", 17", 21" or 25". Standard equipment includes an Armor Tipped Guide Bar and a Super Chisel saw chain 404 pitch. Carbide-tipped and ripping saw chains are also available for special cutting applications. The carbide tipped saw chain is ideal for cutting plastic and polyethelene material. It will also cut through steel nails, creosoted wood and wood with barnacles underwater.

The Series 5 1026 air chain saw is optimal for cutting wood. It is used for heavy-duty applications by construction, power generation utilities and municipal rail transit systems. Series 5 1027 plastic-cutting chain saws come with integrated water feed to lubricate the saw chain. This is designed for use in cutting polyethylene and plastics in the petrochemical, oil and process industries. Series 5 1028 is ideal for subsea use especially to cut wood pilings around docks and shipyards underwater. Series 5 1029 is engineered for safe operation in mining and underground applications. The air saw models in the aforementioned lines are ATEX Classified for working in Ex Zones. A complete list of ATEX Classified tools is available at: http://www.csunitec.com/pdf_files/atex/CSU-ATEX-Classified-Tools.pdf

About CS Unitec
CS UNITEC specializes in electric, hydraulic, and pneumatic power tools for construction and industry. Innovation and high quality are synonymous with CS UNITEC's power tools. For more information please contact us Toll-Free in the USA & Canada at 1-888-781-7976 or at 203-652-8215 outside USA & Canada. You can also email us at info@csunitec.com.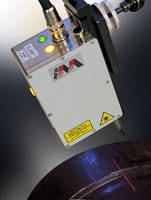 Sensors, Monitors & Transducers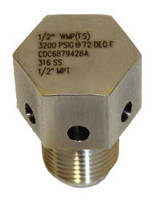 Fluid & Gas Flow Equipment