Product News: Electrical Equipment & Systems
PPTC Resettable Fuses offer current ratings from 0.5-3.75 A.
Press Release Summary:
August 28, 2014 - Supplied in EIA standard SMD packages from 0603 to 2920, PMS Series offers voltage ratings up to 60 Vdc and high current withstanding capability of 100 A. Polymer positive temperature coefficient devices help prevent products from being damaged in overcurrent or short circuit condition. Halogen-free, RoHS-compliant, and UL safety certified, fuses are suited for computers and peripherals, portable electronic devices, wireless communications, industrial control systems, and automotive electronics.
AEM, Inc.
11525 Sorrento Valley Rd., San Diego, CA, 92121, USA
Original Press Release
New PMS Resettable Fuse Series from AEM Components (USA), Inc.
Press release date: August 25, 2014
New polymer positive temperature coefficient (PPTC) type resettable fuse series released today. The new PPTC resettable fuse line will expand the AEM product portfolio to include more diverse and complete solutions in circuit protection applications. The PMS PPTC resettable fuse series comes in EIA standard SMD package sizes from 0603 to 2920. Developed and manufactured with multiple proprietary patented technologies, the PMS series is available with current ratings ranging from 0.5A to 3.75A.

SAN DIEGO -- AEM Components today introduces a new resettable fuse line with their PMS polymer positive temperature coefficient (PPTC) type resettable fuse. The AEM PMS series uses proprietary materials and strict quality management standards to provide a stable, high-performance and high-quality product. The resettable fuses can be used in computers & peripherals, portable electronic devices, multimedia entertainment systems, wireless communications, broadband networking equipment, industrial control systems, battery packs and automotive electronic devices. The PMS PPTC resettable fuses will help to prevent products from being damaged in an overcurrent or short circuit condition.

PMS series PPTC resettable fuses have the following characteristics and advantages:

-- Provided in seven EIA size options; 0603, 0805, 1206, 1210, 1812, 2018, 2920
-- High current ratings (up to 3.75A), high voltage rating (up to 60Vdc) and high current withstanding capability (100A)
-- Compact 0603 package size now available up to 0.75A
-- Fast trip-time characteristics
-- Halogen-free, RoHS compliant and UL safety certified

The PMS data sheet is available here. Inquiries may be sent to AEM directly or to local AEM distributors.

With over 25 years of experience, AEM Components (USA), Inc. has become a leading manufacturer in the surface mount electronic components industry, and it is one of the few companies to have its own unique technology platform. AEM's surface mount fuses, ESD suppressors and multilayer varistors (MLVs) provide circuit protection for commercial electronic products. The company also offers chip inductors and beads for electromagnetic (EMI) signal filtering. AEM possesses patented process technologies as well as proprietary nano-particle composite material technologies, equipment technologies and computer simulation capabilities. AEM houses research and development centers, manufacturing facilities and sales offices in the United States and throughout Asia. More information about AEM can be found at www.aemcomponents.com.

CONTACT:
Arianna Butler
abutler@aemcomponents.com
(858) 750-6047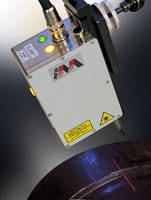 Sensors, Monitors & Transducers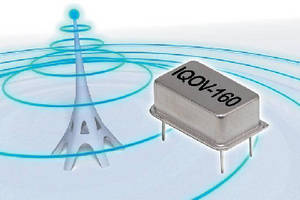 Electronic Components & Devices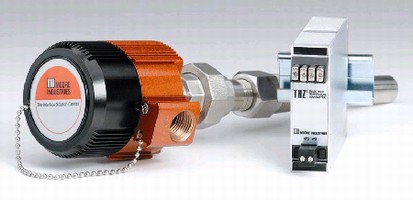 Sensors, Monitors & Transducers